litiges investisseurs-état | ISDS
litiges investisseurs-état | ISDS
Le mécanisme de règlement des différends entre investisseurs et États (RDIE ou ISDS, selon son sigle anglais) désigne une modalité d'arbitrage des conflits émergeant dans le cadre d'accords d'investissement internationaux selon laquelle les entreprises de l'une des parties sont autorisées à poursuivre en justice le gouvernement de l'autre partie. Ceci signifie qu'elles peuvent porter plainte et réclamer des dommages et intérêts. De nombreux traités d'investissement bilatéraux et chapitres sur l'investissement d'ALE incluent des dispositions autorisant ce mécanisme si les bénéfices escomptés par l'investisseur ont été négativement affectés par une mesure prise par le pays hôte, telle que le changement d'une politique publique. Le différend est généralement arbitré non pas par un tribunal public, mais par une cour privée. Ces affaires sont généralement traitées par le Centre international pour le règlement des différends relatifs aux investissements (Banque mondiale), la Chambre de commerce internationale, la Commission des Nations Unies sur le droit commercial ou la Cour internationale de justice.
Le RDIE est un sujet qui suscite à l'heure actuelle un vif intérêt car il cristallise une forte opposition de la part de citoyens préoccupés par les négociations du TTIP entre l'UE et les États-Unis, les discussions sur l'Accord de partenariat transpacifique et l'Accord économique et commercial global entre le Canada et l'UE.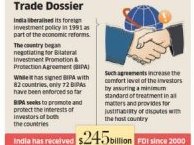 Economic Times | 31-mar-2012
The Indian government is likely to oppose any move by Vodafone Plc to invoke the India-Netherlands Bilateral Investment Promotion and Protection Agreement (BIPA) if it is forced to cough up Rs 12,000 crore in taxes on the grounds that the investment was routed through several step down firms based in different countries and that the treaty does not cover tax disputes.
First Post | 30-mar-2012
Fearing the Indian government will use new tax laws to trap it back around Rs 12,000 crore in taxes, the world's largest mobile operator, Vodafone, may invoke a bilateral investment treaty between India and the Netherlands to avoid doing so.
Economic Times | 29-mar-2012
Norway's Telenor will seek 'compensation for all investment, guarantees and damages' if the Indian government fails to sort out issues related to its licence cancellation within the next six months, the company said.
ICTSD | 29-mar-2012
Trade frictions are on the rise between Washington and Buenos Aires, after US President Barack Obama announced that the US would be suspending Argentina from its Generalised System of Preferences programme for failure to pay arbitration awards in two disputes involving US investors.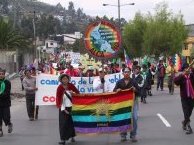 Policymic | 29-mar-2012
Ecuadorian communities learned from the way that Chevron's operations flouted environmental law in the 1990's, that once entrusted to foreign businesses their natural resources are usually squandered.
| 26-mar-2012
U.S. President Barack Obama said on Monday he was suspending trade benefits for Argentina because of the South American country's failure to pay more than $300 million in compensation awards in two disputes involving American investors.
| 21-mar-2012
The United States could soon suspend trade benefits for Argentina because of that country's failure to pay awards in two long-running investment disputes with U.S. companies, a U.S. trade official said on Monday.
| 10-mar-2012
African governments once rushed into signing bilateral investment treaties to encourage FDI. Lawyers are now calling for new models.
Sydney Morning Herald | 5-mar-2012
The federal government is standing firm against Australian and US business demands that it allow controversial dispute settlement clauses into an ambitious new Pacific free trade deal.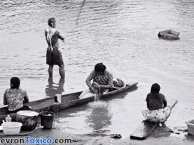 Amazon Defense Council | 17-fév-2012
The Andean Commission of Jurists and five prestigious international law experts from around the world have joined a growing chorus of criticism targeting Chevron's attempt to use a secret investor arbitration as part of its campaign to evade an $18 billion environmental judgment in Ecuador, according to letters released today.
| ... | | | | | 4250 | | | | | ... |