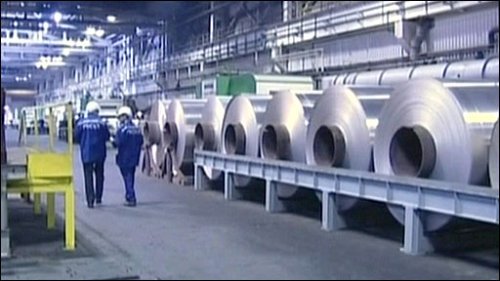 Rapsi | 26 October 2016
Rusal demands compensations from Ukraine in international arbitration
Subsidiaries of Russian aluminum giant Rusal filed a claim with the International Centre for Settlement of Investment Disputes, demanding Ukraine to compensate the company for the investments into the Zaporozhsky Aluminium Plant, RIA Novosti reported on Wednesday.
Claims with the International Centre were filed on October 25. Earlier today Rusal claimed that these lawsuits were filed by the company itself as well as by its subsidiaries Emergofin B.V. and Velbay Holdings Ltd.
Last week Rusal was included in the extended list of judicial entities that fall under Ukraine's sanctions. These measures, among other things, include asset freezing, limiting trade operations in Ukraine and prevention of assets' withdrawal outside Russia. Rusal has announced that it is going to file a lawsuit against Ukraine over damages caused by sanctions.
On June 10, 2014, the Ukrainian Prosecutor General's Office announced that the controlling stake (68.01%) of the Zaporozhye Aluminum Complex, a former Rusal (Russia) asset, was transferred to Ukrainian national ownership. In March, 2015, the Ukrainian Supreme Court issued a ruling on this transaction. This ruling has been appealed with the European Court of Human Rights (ECHR) on June 22 of the same year.
Aside from the aluminum division, with an annual capacity of 110,000 metric tons, Rusal's Ukrainian assets include Nikolaev Alumina Refinery with an annual capacity of 1.57 million tons.