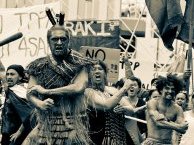 Pacific states have signed 72 trade and investment agreements, 39 of which have been concluded by Australia alone.
Most of Australia's free trade deals contain investor-state dispute settlement (ISDS) provisions, including those with ASEAN and New Zealand (AANZFTA), China (ChAFTA), India, Indonesia, Korea, Mexico or Turkey.
Following a dispute with Philip Morris over an anti-tobacco law, Australia claimed it would refrain from engaging into new investment agreements with ISDS. However Australia's more recent agreements such as ChAFTA, the Indonesia FTA, the Hong Kong FTA and the Trans-Pacific Partnership (TPP) include ISDS.
The Philip Morris vs. Australia case is the most well-known dispute to date. When Australia introduced plain packaging for all tobacco products in 2011, Philip Morris initiated a claim against Australia before an arbitral tribunal. In its December 2015 decision, the tribunal dismissed the case, albeit on legal grounds only. Australia spent A$24 million but Philip Morris only paid half, leaving the Australian taxpayers to pay the rest.
The Pacific has been the least targeted region. Only Australian investors have initiated disputes on seven registered occasions, two of which were under the Energy Charter Treaty.
Photo: Dominic Hartnett / CC BY-NC-ND 2.0
(April 2020)
Michael West | 4-Mar-2022
The gold mine was closed by the Thai government, but an obscure clause in a "free trade" agreement has allowed the lucrative mine in Central Thailand to reopen.
The Sydney Morning Herald | 8-Feb-2022
The mine was shut amid accusations of villagers being poisoned by leaking toxic waste. Kingsgate, whose Thai subsidiary Akara Resources had operated the mine since 2001, filed an international arbitration lawsuit.
Mining Weekly | 29-Jun-2021
Prairie Mining has filed a £806-million statement of claim for compensation against the Republic of Poland as part of its ongoing international arbitration claims.
The Guardian | 31-May-2021
Campaigners concerned by controversial plans for tribunals where firms can seek compensation for effect of government policies.
Mining Watch | 7-Apr-2021
Referring repeatedly to legal threats by Barrick Gold Corp., Prime Minister Papua New Guinea released a statement announcing that his government will be making a deal with the company in regard to the Porgera Joint Venture gold mine.