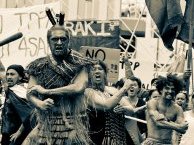 Pacific states have signed 72 trade and investment agreements, 39 of which have been concluded by Australia alone.
Most of Australia's free trade deals contain investor-state dispute settlement (ISDS) provisions, including those with ASEAN and New Zealand (AANZFTA), China (ChAFTA), India, Indonesia, Korea, Mexico or Turkey.
Following a dispute with Philip Morris over an anti-tobacco law, Australia claimed it would refrain from engaging into new investment agreements with ISDS. However Australia's more recent agreements such as ChAFTA, the Indonesia FTA, the Hong Kong FTA and the Trans-Pacific Partnership (TPP) include ISDS.
The Philip Morris vs. Australia case is the most well-known dispute to date. When Australia introduced plain packaging for all tobacco products in 2011, Philip Morris initiated a claim against Australia before an arbitral tribunal. In its December 2015 decision, the tribunal dismissed the case, albeit on legal grounds only. Australia spent A$24 million but Philip Morris only paid half, leaving the Australian taxpayers to pay the rest.
The Pacific has been the least targeted region. Only Australian investors have initiated disputes on seven registered occasions, two of which were under the Energy Charter Treaty.
Photo: Dominic Hartnett / CC BY-NC-ND 2.0
(April 2020)
The Australian Financial Review | 16-Nov-2022
"ISDS clauses pose a direct threat to Australia's sovereignty and the ability of the Australian government to make laws in the national interest. They have no place in any agreement which claims to have the interests of working people at heart," the Australian Council of Trade Unions said.

Australia
,
investor-state disputes | ISDS
The Australian Financial Review | 15-Nov-2022
In a big win for unions and "fair trade" campaigners, Australian Trade Minister will announce government's vow to strip future free trade agreements of investor-state dispute settlement clauses and water them down in existing deals.

Australia
,
investor-state disputes | ISDS
The Australian Financial Review | 14-Nov-2022
Massive compensation claims loom over the Australian government's gas market intervention, with lawyers warning price caps and windfall profit taxes could lead to legal action under trade agreements.
Taylor & Francis Online | 20-Oct-2022
Why do governments include ISDS in investment treaties despite scant evidence of its economic benefits and clearer info about its costs?
Open Democracy | 23-Sep-2022
Australia deal and Energy Charter Treaty show why we must be able to hold government accountable for trade.
The Conversation | 8-Sep-2022
It's a portent of claims Australia may face from British companies invested in Australia's fossil-fuel industries if the United Kingdom gets its way and joins the Comprehensive and Progressive Agreement for Trans-Pacific Partnership.
Michael West | 4-Mar-2022
The gold mine was closed by the Thai government, but an obscure clause in a "free trade" agreement has allowed the lucrative mine in Central Thailand to reopen.