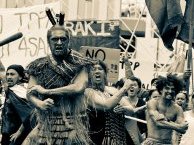 Pacific states have signed 72 trade and investment agreements, 39 of which have been concluded by Australia alone.
Most of Australia's free trade deals contain investor-state dispute settlement (ISDS) provisions, including those with ASEAN and New Zealand (AANZFTA), China (ChAFTA), India, Indonesia, Korea, Mexico or Turkey.
Following a dispute with Philip Morris over an anti-tobacco law, Australia claimed it would refrain from engaging into new investment agreements with ISDS. However Australia's more recent agreements such as ChAFTA, the Indonesia FTA, the Hong Kong FTA and the Trans-Pacific Partnership (TPP) include ISDS.
The Philip Morris vs. Australia case is the most well-known dispute to date. When Australia introduced plain packaging for all tobacco products in 2011, Philip Morris initiated a claim against Australia before an arbitral tribunal. In its December 2015 decision, the tribunal dismissed the case, albeit on legal grounds only. Australia spent A$24 million but Philip Morris only paid half, leaving the Australian taxpayers to pay the rest.
The Pacific has been the least targeted region. Only Australian investors have initiated disputes on seven registered occasions, two of which were under the Energy Charter Treaty.
Photo: Dominic Hartnett / CC BY-NC-ND 2.0
(April 2020)
The East African | 20-Jul-2023
The International Centre for Settlement of Investment Disputes has ordered Tanzania to pay more than $109 million to a group of companies fronted by Australian miner Indiana Resources Ltd in compensation for the controversial 2018 expropriation of a nickel mine project in Tanzania.
The Guardian | 11-Jul-2023
Clive Palmer's Zeph Investment's second case against Australia is a $41.3bn claim that it breached the Asean free trade agreement in relation to coal exploration permits, it has emerged.
The Guardian | 12-May-2023
Palmer's Zeph Investments could receive compensation if successful in second and potential third dispute beyond existing $296bn case.
Simple Flying | 18-Apr-2023
Australian-based exploration company Indiana Resources has threatened to attach one of Air Tanzania's aircraft to force the Tanzanian government to pay nearly $100 million as compensation for a failed nickel project.
The Conversation | 4-Apr-2023
Australian business figure Clive Palmer is suing the Australian government for almost A$300 billion in an international tribunal, having lost a case against the Western Australian government he took all the way to the High Court.
The Guardian | 30-Mar-2023
Clive Palmer's Singapore-based company Zeph Investments is suing Australia for $296bn, enlisting the help of former attorney general Christian Porter in a landmark case arguing a breach of the Asean free trade deal.