litigios inversionista-estado | ISDS
litigios inversionista-estado | ISDS
Solución de Controversias Inversionista-Estado (ISDS por sus siglas en inglés) se refiere a una manera de manejar los conflictos en virtud de acuerdos internacionales de inversión mediante el cual a las empresas de una de las partes se les permite demandar el gobierno de otra parte. Esto significa que pueden presentar una queja y pedir una indemnización por daños y perjuicios. Muchos TBI y los capítulos sobre inversiones de los TLC permiten esto si las expectativas de beneficio de un inversionista se han visto afectadas negativamente por alguna acción que el gobierno anfitrión tomó, como por ejemplo el cambio de una política pública. La disputa normalmente se maneja no en un tribunal público sino a través de un panel arbitral privado. Los lugares habituales donde estas actuaciones se llevan a cabo son el Centro Internacional de Arreglo de Diferencias relativas a Inversiones (Banco Mundial), la Cámara de Comercio Internacional, la Comisión de las Naciones Unidas para el Derecho Mercantil Internacional o la Corte Internacional de Justicia.
El ISDS es un tema candente en estos momentos, ya que está siendo cuestionado fuertemente por los movimientos ciudadanos en el contexto de las negociaciones del TTIP UE-EE.UU, las conversaciones del Acuerdo Transpacífico y el acuerdo CETA entre Canadá y la UE.
| 26-mar-2012
U.S. President Barack Obama said on Monday he was suspending trade benefits for Argentina because of the South American country's failure to pay more than $300 million in compensation awards in two disputes involving American investors.
| 21-mar-2012
The United States could soon suspend trade benefits for Argentina because of that country's failure to pay awards in two long-running investment disputes with U.S. companies, a U.S. trade official said on Monday.
| 10-mar-2012
African governments once rushed into signing bilateral investment treaties to encourage FDI. Lawyers are now calling for new models.
Sydney Morning Herald | 5-mar-2012
The federal government is standing firm against Australian and US business demands that it allow controversial dispute settlement clauses into an ambitious new Pacific free trade deal.
Amazon Defense Council | 17-feb-2012
The Andean Commission of Jurists and five prestigious international law experts from around the world have joined a growing chorus of criticism targeting Chevron's attempt to use a secret investor arbitration as part of its campaign to evade an $18 billion environmental judgment in Ecuador, according to letters released today.
The Economist | 17-feb-2012
Argentina has never threatened to quit ICSID. Its government insists it is open to honouring the awards. The only delay, it says, is that the claimants have not brought their rulings to a local court for collection.
| 9-feb-2012
In a stinging indictment of the slow speed with which the higher judiciary decides cases and lackadaisical manner in which the government deals with disputes involving foreign companies doing business in India, a three-member international arbitration panel has decided a case against the Government of India and a PSU.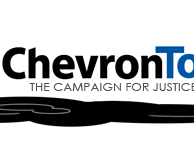 Amazon Defense Coalition | 1ro-feb-2012
On February 11, Chevron will ask a panel of three private lawyers named as "arbitrators" under the BIT to nullify the entire nine-year Ecuadorian court process that recently found the company liable for $18 billion in clean-up costs.
Livemint | 30-ene-2012
The department of industrial policy and promotion has in principle decided not to include in bilateral trade pacts a clause that permits a foreign investor to sue the host country at an international dispute settlement agency.
DTE | 13-ene-2012
Since the 1990s developing nations have been on a treaty spree, signing a vast number of bilateral and regional investment treaties to attract funds for development. But as the figure of investment treaties has shot up so have the claims for damages from investor companies, which are seeking billions of dollars in compensation on account of regulatory laws.
| ... | | | | | 4220 | | | | | ... |