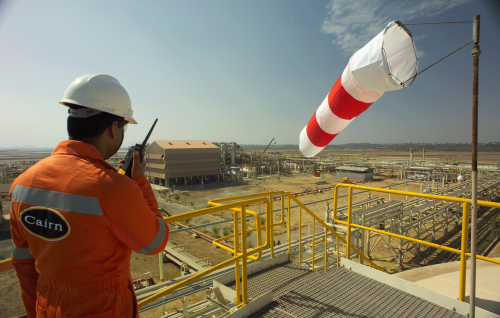 Live Mint | 20 November 2016
India gets 6 more weeks to respond to Cairn Energy arbitration

New Delhi: India has won a six week extension for replying to $5.6 billion claim sought by British oil explorer Cairn Energy plc for being slapped with a Rs29,047 crore retrospective tax demand.
Cairn had in June filed a 160-page Statement of Claim before a three-member international arbitration panel seeking quashing of the retrospective tax demand on a decade-old on an internal reorganisation of its India unit and sought $5.6 billion in compensation.
India was to respond to that Statement of Claims by this month end but at a hearing earlier this month, the arbitration panel gave it time till mid-January to file the response, sources privy to the development said. The government had sought putting on hold the arbitration initiated by British oil explorer against the Rs29,047 crore retrospective tax demand and instead wanted a parallel arbitration initiated by Vedanta Resources to be taken up first.
Sources aware of the development said the arbitration panel did not clearly give a position on the Indian government's demand but gave it more time to file the response. The government using retrospective tax legislation, had in January 2014 issued a tax notice on Cairn Energy for alleged capital gains it made on a 10-year old internal reorganisation of its India unit. Three months later in April 2014, it imposed a tax demand of Rs20,495 crore on Cairn India, the UK firm's erstwhile subsidiary for failing to deduct tax on the capital gains.
Cairn Energy and Vedanta, which had bought Cairn India from the Scottish firm in 2011, had initiated separate arbitrations against the tax demands. Cairn Energy had initiated the arbitration in March 2015 and the three-member arbitration panel had been constituted. But at a hearing last month, the government contended that the proceedings should be put on hold.
Its counsel argued that the government wants the arbitration initiated by Vedanta to be taken up first. People aware of the news said the counsel had also made an application seeking more time to file reply to Cairn Energy's demand for $5.6 billion in compensation. They further added that in the Vedanta arbitration, the government may contend that tax issues cannot be arbitrated under bilateral investment protection treaty and once it wins a favourable verdict there, it will use the same to quell Cairn Energy's plea as well.
A three-member arbitration panel headed by Geneva-based arbitrator Laurent Levy began hearing Cairn Energy's plea against tax demand in May and the company filed its 'Statement of Claim' in late June.
The British firm challenged the tax assessment by seeking an international arbitration under the UK-India Investment Treaty, which unlike the Dutch treaty provides for resolution of tax issues. The UK telecom firm Vodafone has initiated arbitration on a separate retrospective tax under the Dutch treaty.