litigios inversionista-estado | ISDS
litigios inversionista-estado | ISDS
Solución de Controversias Inversionista-Estado (ISDS por sus siglas en inglés) se refiere a una manera de manejar los conflictos en virtud de acuerdos internacionales de inversión mediante el cual a las empresas de una de las partes se les permite demandar el gobierno de otra parte. Esto significa que pueden presentar una queja y pedir una indemnización por daños y perjuicios. Muchos TBI y los capítulos sobre inversiones de los TLC permiten esto si las expectativas de beneficio de un inversionista se han visto afectadas negativamente por alguna acción que el gobierno anfitrión tomó, como por ejemplo el cambio de una política pública. La disputa normalmente se maneja no en un tribunal público sino a través de un panel arbitral privado. Los lugares habituales donde estas actuaciones se llevan a cabo son el Centro Internacional de Arreglo de Diferencias relativas a Inversiones (Banco Mundial), la Cámara de Comercio Internacional, la Comisión de las Naciones Unidas para el Derecho Mercantil Internacional o la Corte Internacional de Justicia.
El ISDS es un tema candente en estos momentos, ya que está siendo cuestionado fuertemente por los movimientos ciudadanos en el contexto de las negociaciones del TTIP UE-EE.UU, las conversaciones del Acuerdo Transpacífico y el acuerdo CETA entre Canadá y la UE.
UNCTAD | 9-ene-2008
The experience with the investor-State dispute settlement of a number of countries, mostly in the Asia-Pacific region, is influencing the development of new international investment agreements in those countries
AllAfrica.com | 17-nov-2007
The Zimbabwe government has admitted that it wronged white commercial farmers when it violently evicted them from their farms at the height of Zanu PF-instigated land invasions in 2000.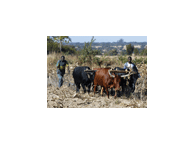 FWI | 9-nov-2007
A group of Dutch farmers is one step closer to gaining compensation for land and farms lost to the government of Zimbabwe, after a recent hearing in Paris.
Globe and Mail | 31-oct-2007
A Chicago couple is launching a challenge under the North American Free Trade Agreement after they lost money when the Canadian government opted to tax income trusts last year.
Prensa Latina | 16-oct-2007
El embajador de Estados Unidos dijo que Panamá debe conservar pulcra su "marca país", y para ello requiere de voluntad política para modernizar su aparato judicial. Agregó que cuando un inversionista extranjero es víctima de un proceso judicial poco claro o arbitrario, ello se torna en la peor propaganda internacional
AllAfrica.com | 13-oct-2007
The last remaining white commercial farmers have appealed to the regional Southern African Development Community (Sadc) Tribunal in an effort to stop government from expropriating their properties.
Dow Jones | 12-oct-2007
Facing a flood of unfavorable arbitration rulings, Argentina is shifting from a legal strategy to a diplomatic one in a bid to dismiss billions of dollars in foreign investor claims arising from its 2002 financial crisis.
CNN | 3-oct-2007
The International Centre for Settlement of Investment Disputes in Washington DC has awarded Sempra Energy approximately $172 million, including interest, to settle a 2002 dispute involving the company's 43-percent ownership in two Argentine natural gas holding companies, Sodigas Pampeana and Sodigas Sur.
Daily Times | 13-sep-2007
Pakistan and United States on Wednesday constituted sub-groups of high officials from both the countries to pave the way for early finalisation of issues regarding trade and economic cooperation
Channel News Asia | 11-sep-2007
With rapid growth in the Asian economies, it is inevitable that legal issues and disputes to matters like investment treaties will arise as more and more parties enter into cross-border contracts and agreements.
| ... | | | | | 4400 | | | | | ... |