litigios inversionista-estado | ISDS
litigios inversionista-estado | ISDS
Solución de Controversias Inversionista-Estado (ISDS por sus siglas en inglés) se refiere a una manera de manejar los conflictos en virtud de acuerdos internacionales de inversión mediante el cual a las empresas de una de las partes se les permite demandar el gobierno de otra parte. Esto significa que pueden presentar una queja y pedir una indemnización por daños y perjuicios. Muchos TBI y los capítulos sobre inversiones de los TLC permiten esto si las expectativas de beneficio de un inversionista se han visto afectadas negativamente por alguna acción que el gobierno anfitrión tomó, como por ejemplo el cambio de una política pública. La disputa normalmente se maneja no en un tribunal público sino a través de un panel arbitral privado. Los lugares habituales donde estas actuaciones se llevan a cabo son el Centro Internacional de Arreglo de Diferencias relativas a Inversiones (Banco Mundial), la Cámara de Comercio Internacional, la Comisión de las Naciones Unidas para el Derecho Mercantil Internacional o la Corte Internacional de Justicia.
El ISDS es un tema candente en estos momentos, ya que está siendo cuestionado fuertemente por los movimientos ciudadanos en el contexto de las negociaciones del TTIP UE-EE.UU, las conversaciones del Acuerdo Transpacífico y el acuerdo CETA entre Canadá y la UE.
S2B | 15-sep-2011
On Monday 12 September the General Affairs Council approved negotiating mandates for investment protection chapters in free trade agreements with Canada, India and Singapore.
Bloomberg | 2-sep-2011
Chevron Corp., the second-largest U.S. energy company, said it won a $96 million judgment against Ecuador in an international arbitration case stemming from a 1990s oil-export dispute with the Latin American nation.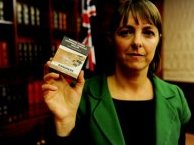 The Conversation | 25-ago-2011
Legislation requiring tobacco products to be in plain packaging was passed by Australia's House of Representatives last night. This is the first such measure in the world to become law.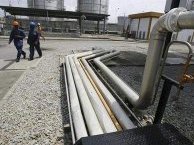 Almasry Alyoum | 12-ago-2011
In violation of international agreements, natural gas has not flowed for months across the Sinai desert through the pipeline that connects Israel and Jordan to Egypt. Since former President Hosni Mubarak's fall in February, political uncertainty and intermittent attacks have halted its delivery.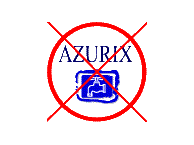 Reuters | 9-ago-2011
Azurix Corp plans to ask the Obama administration for help in recovering more than $230 million it says it is owned by the government of Argentina. It would be the first time a US company has used the "Section 301" trade law to pressure a foreign government to pay an award decided by an arbitrator in an investment dispute.
Info Justice | 4-ago-2011
Philip Morris asserts that fair and equitable treatment includes a right to a "stable and predictable regulatory framework" as well as rights under treaties in addition to customary international law.
| 14-jul-2011
The government of Turkmenistan faces legal action from twenty Turkish construction firms over broken contracts costing them more than $1 billion in losses, a spokesman representing the companies said on Wednesday.
El Heraldo | 14-jul-2011
Estudian, además, denunciar al Estado de Honduras ante organismos supranacionales.
| 4-jul-2011
Despite a demand by the European Union (EU), India is unlikely to allow a clause in a proposed trade pact with the bloc that permits an overseas investor to sue a host country at an international dispute settlement agency.
Terra | 29-jun-2011
La minera canadiense Bear Creek Mining anunció que recurrirá al TLC entre el Perú y Canadá para defender la inversión y continuidad del proyecto minero Santa Ana.
| ... | | | | | 4250 | | | | | ... |