litigios inversionista-estado | ISDS
litigios inversionista-estado | ISDS
Solución de Controversias Inversionista-Estado (ISDS por sus siglas en inglés) se refiere a una manera de manejar los conflictos en virtud de acuerdos internacionales de inversión mediante el cual a las empresas de una de las partes se les permite demandar el gobierno de otra parte. Esto significa que pueden presentar una queja y pedir una indemnización por daños y perjuicios. Muchos TBI y los capítulos sobre inversiones de los TLC permiten esto si las expectativas de beneficio de un inversionista se han visto afectadas negativamente por alguna acción que el gobierno anfitrión tomó, como por ejemplo el cambio de una política pública. La disputa normalmente se maneja no en un tribunal público sino a través de un panel arbitral privado. Los lugares habituales donde estas actuaciones se llevan a cabo son el Centro Internacional de Arreglo de Diferencias relativas a Inversiones (Banco Mundial), la Cámara de Comercio Internacional, la Comisión de las Naciones Unidas para el Derecho Mercantil Internacional o la Corte Internacional de Justicia.
El ISDS es un tema candente en estos momentos, ya que está siendo cuestionado fuertemente por los movimientos ciudadanos en el contexto de las negociaciones del TTIP UE-EE.UU, las conversaciones del Acuerdo Transpacífico y el acuerdo CETA entre Canadá y la UE.
| 21-nov-2011
The Federal Government's plain packaging laws for cigarettes have now passed both houses of Parliament but are facing their first legal challenge.
| 9-nov-2011
The Ministry of Justice submitted a formal opinion strongly recommending caution with regard to the investor-state dispute (ISD) system, a key item of contention with the South Korea-United States Free Trade Agreement.
| 6-nov-2011
The main opposition Democratic Party stepped up its public campaign against the Korea-U.S. Free Trade Agreement over the weekend, as the ruling Grand National Party mulled pushing a final vote at a plenary session Wednesday.
| 5-nov-2011
Swedish energy giant Vattenfall will take advantage of an "extraordinarily powerful legal tool" now available to the world's corporations to sue the German government for phasing out nuclear power, it was confirmed this week.
| 5-nov-2011
The South Korean government describes the investor-state dispute system (ISD), introduced by the country for 81 bilateral investment treaties (BITs) formed since 1967, as a means of protecting offshore investments by South Koreans. But South Korea has never once sued another country, nor has the government been sued by a foreign investor. The reason was that none of those treaties was with the United States.
Canadian Lawyer | 28-oct-2011
Why responsible companies and governments should avoid the revised ICC Rules in arbitrations involving states.
Madhyam | 7-oct-2011
This article tries to provide a first brief assessment of the leaked EU negotiation mandate for an investment protecting agreement in the EU free trade agreements with Canada, India and Singapore.
S2B | 15-sep-2011
On Monday 12 September the General Affairs Council approved negotiating mandates for investment protection chapters in free trade agreements with Canada, India and Singapore.
Bloomberg | 2-sep-2011
Chevron Corp., the second-largest U.S. energy company, said it won a $96 million judgment against Ecuador in an international arbitration case stemming from a 1990s oil-export dispute with the Latin American nation.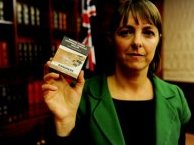 The Conversation | 25-ago-2011
Legislation requiring tobacco products to be in plain packaging was passed by Australia's House of Representatives last night. This is the first such measure in the world to become law.
| ... | | | | | 4240 | | | | | ... |