litigios inversionista-estado | ISDS
litigios inversionista-estado | ISDS
Solución de Controversias Inversionista-Estado (ISDS por sus siglas en inglés) se refiere a una manera de manejar los conflictos en virtud de acuerdos internacionales de inversión mediante el cual a las empresas de una de las partes se les permite demandar el gobierno de otra parte. Esto significa que pueden presentar una queja y pedir una indemnización por daños y perjuicios. Muchos TBI y los capítulos sobre inversiones de los TLC permiten esto si las expectativas de beneficio de un inversionista se han visto afectadas negativamente por alguna acción que el gobierno anfitrión tomó, como por ejemplo el cambio de una política pública. La disputa normalmente se maneja no en un tribunal público sino a través de un panel arbitral privado. Los lugares habituales donde estas actuaciones se llevan a cabo son el Centro Internacional de Arreglo de Diferencias relativas a Inversiones (Banco Mundial), la Cámara de Comercio Internacional, la Comisión de las Naciones Unidas para el Derecho Mercantil Internacional o la Corte Internacional de Justicia.
El ISDS es un tema candente en estos momentos, ya que está siendo cuestionado fuertemente por los movimientos ciudadanos en el contexto de las negociaciones del TTIP UE-EE.UU, las conversaciones del Acuerdo Transpacífico y el acuerdo CETA entre Canadá y la UE.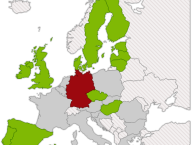 Le Monde | 27-dic-2014
La timidité du gouvernement français a conduit à laisser l'Union européenne avaliser un choix qu'elle regrettera peut-être dans quelques années : l'inclusion d'un mécanisme d'arbitrage privé dans l'accord commercial CETA.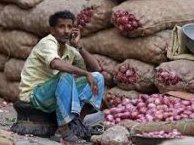 Financial Express | 25-dic-2014
The definition of investment that the govt of India had agreed to while entering into BIPPAs is particularly problematic, writes Biswajit Dhar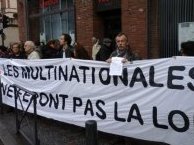 La Dépêche | 19-dic-2014
C'est avec le slogan «Tafta, assez de cadeaux à Veolia» qu'une trentaine de militants du collectif Stop Tafta (qui réunit Attac, des syndicats et des partis de la gauche radicale) ont pénétré dans l'agence commerciale de Veolia à François-Verdier, hier en fin de matinée.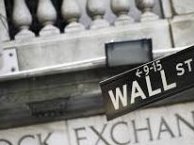 Huffington Post | 19-dic-2014
US Senator Elizabeth Warren on Wednesday warned that a major trade deal being negotiated by the Obama administration could hamstring Wall Street reform efforts.
| 18-dic-2014
The Nawaz Sharif government is in an unnecessary haste to settle and pay millions, possibly billions, of dollars as compensation for the Reko Diq gold and copper mines to a discredited and ousted Canadian-Chilean mining consortium, a decision if made may resemble the infamous circular debt payment of Rs500 billion in the early days of the PML-N government.
BEUC | 18-dic-2014
A high level panel discussion on TTIP organised by BEUC, FOEE and AK Europa (video)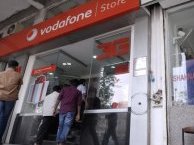 Economic Times | 17-dic-2014
Bilateral investment treaties that the government of India will enter into from now on will have a provision preventing foreign investors to drag India to arbitration on any issues that have been settled by a judicial authority.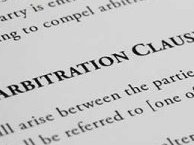 EurActiv | 16-dic-2014
Gus Van Harten tells EurActiv that the EU should explore the option of an international arbitration court and use Australia, not Canada as a benchmark.
La Marea | 16-dic-2014
The legal principles on which the TTIP is based form part of the legal suit of arms that limits the exercise of democracy and people'sovereignty.
La Marea | 16-dic-2014
Los principios jurídicos en los que se fundamenta el TTIP forman parte de la armadura jurídica que limita el ejercicio de la democracia y de la soberanía de los pueblos.
| ... | | | | | 4170 | | | | | ... |