investor-state disputes | ISDS
investor-state disputes | ISDS
Investor-state dispute settlement (ISDS) refers to a way of handling conflicts under international investment agreements whereby companies from one party are allowed to sue the government of another party. This means they can file a complaint and seek compensation for damages. Many BITs and investment chapters of FTAs allow for this if the investor's expectation of a profit has been negatively affected by some action that the host government took, such as changing a policy. The dispute is normally handled not in a public court but through a private abritration panel. The usual venues where these proceedings take place are the International Centre for Settlement of Investment Disputes (World Bank), the International Chamber of Commerce, the United Nations Commission on International Trade Law or the International Court of Justice.
ISDS is a hot topic right now because it is being challenged very strongly by concerned citizens in the context of the EU-US TTIP negotiations, the TransPacific Partnership talks and the CETA deal between Canada and the EU.
IISD | 9-Jan-2023
Le tribunal a rejeté l'objection de la Bolivie sur la compétence et, sur le fond, a conclu que la Bolivie avait violé la norme TJE et l'interdiction d'adopter des mesures arbitraires. BBVA s'est vu attribuer 94,8 millions USD en dommages-intérêts.
IISD | 9-Jan-2023
The tribunal rejected Bolivia's objection on jurisdiction and, on the merits, found that Bolivia had breached the FET standard and the prohibition to adopt arbitrary measures. BBVA was awarded USD 94.8 million in damages.
IISD | 9-Jan-2023
Les demandeurs allèguent que l'Espagne avait attiré des investissements étrangers dans les sources d'énergie renouvelables, et que des modifications ultérieures du régime réglementaire avaient fondamentalement modifié et supprimé ce cadre.
IISD | 9-Jan-2023
The claimants alleged that Spain had induced foreign investment in renewable energy sources, and then subsequent changes to the regulatory scheme had fundamentally altered and abolished the framework.
Swissinfo.ch | 6-Jan-2023
El Ministerio de Economía y Finanzas informó este jueves de que resolvió con la compañía francesa Perenco un plan para cumplir con el pago establecido en el laudo arbitral, "poniendo fin a una disputa histórica originada en administraciones pasadas por irrespeto a la institucionalidad".
Cooperativa.cl | 6-Jan-2023
En una carta enviada a La Moneda, se advirtie que el fallo de la Suprema que ordenó a las isapres aplicar la nueva tabla de factores y restituir cobros extra "podría afectar de manera irremediable la atención y acceso a la salud de millones de beneficiarios".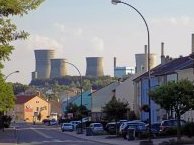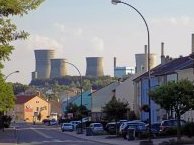 Basta! | 2-Jan-2023
La France vient de se retirer du Traité sur la charte de l'énergie qui entravait toute politique ambitieuse en matière de préservation du climat. « Une brèche est ouverte », estime l'économiste Maxime Combes.
RTBF | 2-Jan-2023
L'accord de libre-échange entre le Canada et l'Union Européenne, le CETA est provisoirement entré en vigueur en 2017. Cinq ans plus tard des questions persistent autour des mécanismes d'arbitrage des différends entre Etats et investisseurs privés.
Lexology | 2-Jan-2023
In a settlement agreement, Guatemala agreed to pay approximately US$46 million to Teco Holdings LLC, in order to conclude the investment arbitration that the company filed against Guatemala in November 2010.