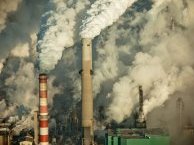 La majorité des différends investisseur-Etat (ISDS en anglais) touche le domaine de l'environnement. Les multinationales utilisent de plus en plus l'ISDS inclus dans les accords de commerce et d'investissement pour remettre en cause les politiques environnementales. Fin juin 2019, 41% des arbitrages effectués au CIRDI concernaient les domaines de l'énergie et des ressources naturelles.
Parmi les cas les plus connus :
• Lone Pine Resources (US) c. Canada : Lone Pine a contesté le moratoire sur la fracturation hydraulique, utilisé pour l'exploration des gaz de schistes, prononcé par le Québec. La province canadienne avait déclaré ce moratoire en 2011. Elle voulait en effet mener une étude sur l'impact environnemental de cette méthode d'extraction souvent accusée de déverser des substances chimiques et des gaz dans l'air et les nappes phréatiques. Litige en cours (ALENA invoqué).
• Bilcon (US) c. Canada : la multinationale états-unienne a contesté les exigences environnementales canadiennes affectant son projet d'ouverture d'une carrière de basalte et d'un terminal maritime en Nouvelle-Ecosse. En 2015, un tribunal d'arbitrage décide que la volonté du gouvernement faisait obstacle aux attentes de l'investisseur. Bilcon est donc sorti vainqueur et a reçu 7 millions de dollars US de compensation, plus les intérêts (ALENA invoqué).
• Vattenfall (Suède) c. Allemagne : la multinationale suédoise de l'énergie avait reçu en 2007 un permis temporaire pour la construction d'une centrale électrique à charbon près de la ville de Hambourg. Afin de protéger l'Elbe des eaux usées provenant de la centrale, des restrictions environnementales avaient été ajoutées avant l'autorisation finale de la construction. En conséquence, l'investisseur a initié un recours à l'arbitrage, affirmant que le projet n'était plus viable. Le litige a été finalement réglé à l'amiable en 2011. La ville de Hambourg a dû accepter d'abaisser les normes environnementales (ECT invoqué).
Photo : Kris Krug / CC BY-NC-ND 2.0
(mars 2020)
Mining Watch | 12-mai-2015
In anticipation of an imminent ruling from a little-known arbitration tribunal at the World Bank that could force El Salvador to pay Canadian-Australian mining firm OceanaGold US$301 million, a Salvadoran delegation is visiting Canada to discuss how investor-state arbitration threatens democratic decision-making, public health and the environment here and beyond our borders.
Global Arbitration News | 6-mai-2015
The Italian government has recently declared its withdrawal from the Energy Charter Treaty ("ECT").
Equal Times | 15-avr-2015
The Central American state of El Salvador could be forced to pay US$301 million in damages to an Australian-Canadian mining company, OceanaGold, after the company's application for a mining license was rejected on the basis of the projected environmental damage it would cause.
Amazon Watch | 9-avr-2015
An apparent Chevron whistleblower has sent Amazon Watch dozens of internal company videos showing Chevron employees and consultants manipulating evidence linked to the oil giant's extensive contamination - and legal dispute - in Ecuador.
Huffington Post | 28-mar-2015
In Chevron's massive international arbitration directly against the government of Ecuador, it has gotten everything it has asked for from the panel of arbitrators — until last week.
Economic Times | 25-mar-2015
Cairn Plc is seeking compensation from the government of India for the steep fall in the value of its shares in Vedanta-controlled Cairn India, which it is not allowed to sell until it settles a controversial retrospective tax demand of $1.60 billion, under the UK-India Bilateral Investment Treaty.
| ... | | | | | 1510 | | | | | ... |