litigios inversionista-estado | ISDS
litigios inversionista-estado | ISDS
Solución de Controversias Inversionista-Estado (ISDS por sus siglas en inglés) se refiere a una manera de manejar los conflictos en virtud de acuerdos internacionales de inversión mediante el cual a las empresas de una de las partes se les permite demandar el gobierno de otra parte. Esto significa que pueden presentar una queja y pedir una indemnización por daños y perjuicios. Muchos TBI y los capítulos sobre inversiones de los TLC permiten esto si las expectativas de beneficio de un inversionista se han visto afectadas negativamente por alguna acción que el gobierno anfitrión tomó, como por ejemplo el cambio de una política pública. La disputa normalmente se maneja no en un tribunal público sino a través de un panel arbitral privado. Los lugares habituales donde estas actuaciones se llevan a cabo son el Centro Internacional de Arreglo de Diferencias relativas a Inversiones (Banco Mundial), la Cámara de Comercio Internacional, la Comisión de las Naciones Unidas para el Derecho Mercantil Internacional o la Corte Internacional de Justicia.
El ISDS es un tema candente en estos momentos, ya que está siendo cuestionado fuertemente por los movimientos ciudadanos en el contexto de las negociaciones del TTIP UE-EE.UU, las conversaciones del Acuerdo Transpacífico y el acuerdo CETA entre Canadá y la UE.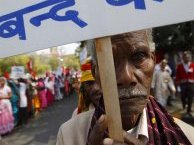 The Hindu | 22-ene-2013
In a significant development, the Government of India has ordered a freeze of all Bilateral Investment Protection Agreements (BIPA) negotiations till a review of the model text of BIPA is carried out and completed. This follows a spate of show cause notices on the Government by foreign companies seeking to recover their investments under the agreement.
Xinhua | 21-ene-2013
The finance ministry said that the South Korean government rejects Lone Star's accusations regarding this dispute, noting that the government has been preparing for trial. It added that the government will pay full attention to the arbitration proceedings and will aggressively defend its self against Lone Star's unjust accusations.
| 16-ene-2013
It is wonderful that the stance of the government of Balochistan has been upheld by the Supreme Court (SC) of Pakistan. Decision given on 7th January, 2013 by the SC has declared the agreement on Reko Diq signed on July 23, 1993 as void and in conflict with the laws of the country. Tethyan Copper Company Pvt Limited (TCC) also lost its case in the International Centre for Settlement of Investment Disputes (ICSID) on December 13, 2012.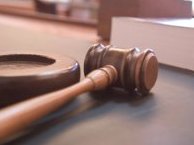 IISD | 14-ene-2013
It is quite common in investment arbitration for the respondent state to include in its defense to treaty claims one or more criticisms of the investor's underlying conduct.
| 10-ene-2013
Spanish power grid operator Red Electrica said on Tuesday it had begun to seek World Bank arbitration over Bolivia's expropriation of its transmission business TDE.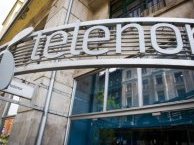 The Hindu | 8-ene-2013
The changing dynamic of the global economy has led to a transformation in the role of developing countries as both capital importing and exporting States. There is an urgent need to redefine the global BIT regime to reflect this changing paradigm.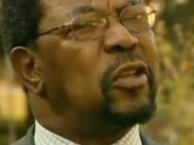 Business Reporter | 3-ene-2013
After 3 years and 8 months, Zimbabwe has admitted financial liability on illegal farm invasions and forthwith issued a statement that they are ceasing all farm invasions on properties protected by bilateral investment treaties.
Public Citizen | 28-dic-2012
U.S.-based Renco Group Inc. is trying to use the U.S.-Peru Free Trade Agreement (FTA) to evade justice.
| 24-dic-2012
Recent disputes, including the GMR-Maldives government row and the clash between foreign telecom firms Telenor, Sistema, Etisalat and Vodafone and the Indian government, have exposed India's vulnerable position in investment agreements. While the foreign telecom companies can use a potent weapon - the 'investment protection' clause in bilateral treaties - against India, GMR cannot do the same with Maldives.
| 23-dic-2012
The World Bank's International Center for the Settlement of Investment Disputes has handed down a ruling against the Ecuadorian government, finding that it "unlawfully expropriated" U.S. firm Burlington Resources' investments in two oil blocks.
| ... | | | | | 4240 | | | | | ... |