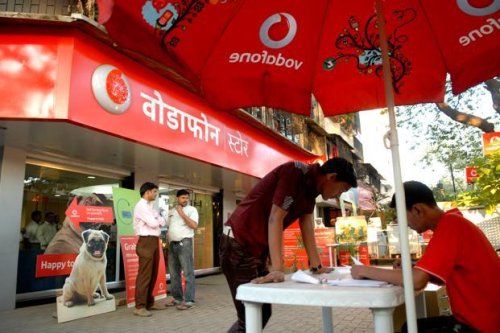 The Indian Express | 7 November 2016
UK raises Vodafone tax dispute; wants early resolution
Raising the multi-billion dollar Vodafone tax issue, the UK on Monday asked for speeding up the arbitration process to resolve the dispute even as India assured that it will not resort to retrospective taxation route in such cases. Britain's minister for international trade Liam Fox, during his bilateral meeting with Commerce and Industry Minister Nirmala Siatharaman, flagged the Cairn Energy and Vodafone issues, demanding they be resolved expeditiously.
"Their request was at least in the Vodafone case, would we (India) please not delay or would you (India) please expedite the arbitration, so that (the case) gets a closure," Sitharaman told reporters.
She said they wanted the Vodafone case to be expedited without further delays.
"I certainly assured them that I will pass it on to the Finance Ministry," she said.
Global MNCs like Cairn Energy and Vodafone have invoked Bilateral Investment Treaty and served arbitration notice to India over tax disputes. While the tax demand on Cairn Energy is Rs 10,247 crore, that on Vodafone is Rs 14,200 crore.
Sitharaman said the issue was raised during the trade negotiations.
"I reaffirmed this government's commitment that we shall not take the retrospective taxation route and we also have in this government explained that we believe in a simplified taxation structure framework," she said.
The minister said that when NDA government came to power in 2014, both the matters were sub-judice or under arbitration.
"We had a limitation that we could not go into dealing with those specific issues which were under arbitration. Anything which was leading towards it or around it, we tried removing it and cleansing it and making it simpler," she added.