litigios inversionista-estado | ISDS
litigios inversionista-estado | ISDS
Solución de Controversias Inversionista-Estado (ISDS por sus siglas en inglés) se refiere a una manera de manejar los conflictos en virtud de acuerdos internacionales de inversión mediante el cual a las empresas de una de las partes se les permite demandar el gobierno de otra parte. Esto significa que pueden presentar una queja y pedir una indemnización por daños y perjuicios. Muchos TBI y los capítulos sobre inversiones de los TLC permiten esto si las expectativas de beneficio de un inversionista se han visto afectadas negativamente por alguna acción que el gobierno anfitrión tomó, como por ejemplo el cambio de una política pública. La disputa normalmente se maneja no en un tribunal público sino a través de un panel arbitral privado. Los lugares habituales donde estas actuaciones se llevan a cabo son el Centro Internacional de Arreglo de Diferencias relativas a Inversiones (Banco Mundial), la Cámara de Comercio Internacional, la Comisión de las Naciones Unidas para el Derecho Mercantil Internacional o la Corte Internacional de Justicia.
El ISDS es un tema candente en estos momentos, ya que está siendo cuestionado fuertemente por los movimientos ciudadanos en el contexto de las negociaciones del TTIP UE-EE.UU, las conversaciones del Acuerdo Transpacífico y el acuerdo CETA entre Canadá y la UE.
ITN | 5-nov-2009
Chilean Química e Industrial del Bórax Ltd. ("Quiborax") will continue with its claim against Bolivia at the International Centre for Settlement of Investment Dispute ("ICSID"), despite reports of a settlement agreement and Bolivia's renunciation of the ICSID convention. The case will likely shed the first light as to the effects of renouncing the ICSID Convention, a controversial topic over which no tribunal has yet to rule.
Dow Jones Newswires | 31-oct-2009
Occidental is seeking $3.2 billion in damages for Ecuador's May 2006 decision to cancel the company's operating contract
IISD | 9-oct-2009
Mexico has suffered another loss in a series of investor-state arbitral disputes involving its sugar industry.
IISD | 6-oct-2009
Marking a final setback for Argentina in its protracted dispute with US-based water services firm Azurix Corp, on 1 September 2009 an ad hoc committee denied Argentina's application to annul an ICSID tribunal's previous decision awarding Azurix approximately US$165 Million for breach of Argentina's obligations under the US-Argentina Bilateral Investment Treaty.
IPE | 2-oct-2009
An agreement has been signed between the Polish Ministry for State Treasury and Eureko to pay the insurer an interim dividend in November 2009 worth €1.85bn.
Reuters | 25-sep-2009
Ecuador accused Chevron Corp on Thursday of filing an international arbitration claim against the country in an attempt to shield itself against losing a $27 billion environmental damage lawsuit.
Financial Times | 24-sep-2009
Chevron, the world's third biggest oil company, said it had filed an international arbitration claim against the government of Ecuador, citing violations of the country's obligations under the US-Ecuador bilateral investment treaty, investment agreements and international law.
| 7-sep-2009
An arbitral tribunal appointed by the International Centre for Settlement of Investment Disputes (lCSID) of the World Bank hearing a claim brought by a Turkish investor against the Islamic Republic of Pakistan has rejected all claims for breach of a bilateral investment treaty between the two countries.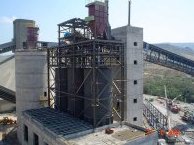 IISD | 3-sep-2009
The recent decision in Pantechniki v. Albania appears to be the only award in the public domain in which a tribunal has held a fork-in-the-road clause to have been triggered by an investor's prior court proceedings.
World-Grain.com | 21-ago-2009
US-based Corn Products International has been awarded damages of over $58m in a dispute with Mexico over violations of the North America Free Trade Agreement.
| ... | | | | | 4320 | | | | | ... |