litigios inversionista-estado | ISDS
litigios inversionista-estado | ISDS
Solución de Controversias Inversionista-Estado (ISDS por sus siglas en inglés) se refiere a una manera de manejar los conflictos en virtud de acuerdos internacionales de inversión mediante el cual a las empresas de una de las partes se les permite demandar el gobierno de otra parte. Esto significa que pueden presentar una queja y pedir una indemnización por daños y perjuicios. Muchos TBI y los capítulos sobre inversiones de los TLC permiten esto si las expectativas de beneficio de un inversionista se han visto afectadas negativamente por alguna acción que el gobierno anfitrión tomó, como por ejemplo el cambio de una política pública. La disputa normalmente se maneja no en un tribunal público sino a través de un panel arbitral privado. Los lugares habituales donde estas actuaciones se llevan a cabo son el Centro Internacional de Arreglo de Diferencias relativas a Inversiones (Banco Mundial), la Cámara de Comercio Internacional, la Comisión de las Naciones Unidas para el Derecho Mercantil Internacional o la Corte Internacional de Justicia.
El ISDS es un tema candente en estos momentos, ya que está siendo cuestionado fuertemente por los movimientos ciudadanos en el contexto de las negociaciones del TTIP UE-EE.UU, las conversaciones del Acuerdo Transpacífico y el acuerdo CETA entre Canadá y la UE.
| 31-jul-2013
Malaysia's Parti Keadilan Rakyat VP Nurul Izzah Anwar has accused the Ministry of International Trade and Industry of bowing down to pressure when it agreed to clauses on investor-state dispute settlement in negotiations for the Trans Pacific Partnership (TPP) agreement.
| 20-jul-2013
The Turkish power firm Karkey Karadeniz Elektrik Uretim (KKEU) has approached the Washington based International Centre for Settlement of Investment Disputes (ICSID) against Pakistan's water and power ministry and also served a Rs33billion damage notice on the ministry, sources said on Wednesday.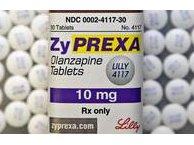 Globe and Mail | 17-jul-2013
US pharmaceutical giant Eli Lilly and Co. has escalated a challenge it launched last year against Canada's patent rules under the North American free-trade agreement, and is now demanding $500-million in compensation after the company lost its Canadian patents on two drugs.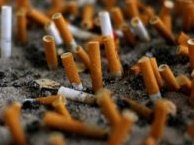 REDES - AT | 16-jul-2013
Una muy mala noticia para Uruguay y el Convenio Marco de la OMS sobre Control del Tabaco.
| 10-jul-2013
Concerns about objectivity and accountability of investment dispute arbitrators have prompted calls for tougher ethical guidelines as caseloads have exploded.
TDM | 4-jul-2013
Transnational Dispute Management are pleased to announce a forthcoming special issue: "Reform of Investor-State Dispute Settlement: In Search of A Roadmap."
Bloomberg | 3-jul-2013
Japan Tobacco Inc., Asia's biggest listed cigarette maker, sued the government of Thailand over a plan to increase the size of health warnings on cigarette packages, claiming the move is unconstitutional.
| 25-jun-2013
Latin American states are the only ones in the world that have decided to withdraw from the ICSID Convention. It is also the only region in the world considering the necessity to find an alternative to ICSID mechanism.
Tobacco Reporter | 19-jun-2013
Philip Morris International expects a decision to be made this month or next on a challenge by Uruguay as to whether an international tribunal set to hear bilateral investment treaty complaints has jurisdiction over the matter.
The News | 18-jun-2013
A Turkish power generation company has filed a case against the Pakistan government at ICSID for compensation of losses worth 700 million dollars
| ... | | | | | 4160 | | | | | ... |