litiges investisseurs-état | ISDS
litiges investisseurs-état | ISDS
Le mécanisme de règlement des différends entre investisseurs et États (RDIE ou ISDS, selon son sigle anglais) désigne une modalité d'arbitrage des conflits émergeant dans le cadre d'accords d'investissement internationaux selon laquelle les entreprises de l'une des parties sont autorisées à poursuivre en justice le gouvernement de l'autre partie. Ceci signifie qu'elles peuvent porter plainte et réclamer des dommages et intérêts. De nombreux traités d'investissement bilatéraux et chapitres sur l'investissement d'ALE incluent des dispositions autorisant ce mécanisme si les bénéfices escomptés par l'investisseur ont été négativement affectés par une mesure prise par le pays hôte, telle que le changement d'une politique publique. Le différend est généralement arbitré non pas par un tribunal public, mais par une cour privée. Ces affaires sont généralement traitées par le Centre international pour le règlement des différends relatifs aux investissements (Banque mondiale), la Chambre de commerce internationale, la Commission des Nations Unies sur le droit commercial ou la Cour internationale de justice.
Le RDIE est un sujet qui suscite à l'heure actuelle un vif intérêt car il cristallise une forte opposition de la part de citoyens préoccupés par les négociations du TTIP entre l'UE et les États-Unis, les discussions sur l'Accord de partenariat transpacifique et l'Accord économique et commercial global entre le Canada et l'UE.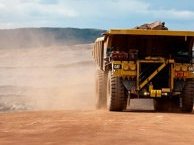 AFP | 5-avr-2013
Le compagnie minière canadienne Infinito Gold a menacé jeudi le Costa Rica d'une plainte portant sur plusieurs millions de dollars si d'ici le 4 octobre prochain aucun accord amiable n'était trouvé après l'annulation d'un projet minier dans le nord du pays, a indiqué l'entreprise à San José.
Financial Times | 3-avr-2013
How did UK-based power company Rurelec manage to get Bolivia to go to the Permanent Court of Arbitration in The Hague over the nationalisation of the assets of its local subsidiary, Guaracachi, almost three years ago ?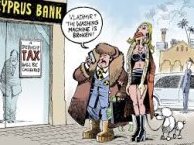 Reuters | 27-mar-2013
Russian businesses and banks that face losses from the European Union's bailout of Cyprus are considering legal action but may have a hard time making a case, say lawyers who are combing through treaties find strategies to recover funds.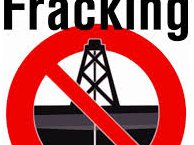 Canadians.org | 27-mar-2013
A US-funded energy firm, Lone Pine Resources, is using investor rights provisions in the North American Free Trade Agreement (NAFTA) to challenge Quebec's 2011 moratorium on hydraulic fracturing for natural gas.
New Zealand Government | 26-mar-2013
There is a risk that tobacco companies will try and mount legal challenges against any legislation, as we have seen in Australia. The Government will wait and see what happens with Australia's legal cases, making it a possibility that if necessary, enactment of New Zealand legislation and/or regulations could be delayed pending those outcomes.
Live Mint | 19-mar-2013
The aggressive push by India's tax department to increase revenue has prompted several multinational companies to informally seek the views of lawyers and consultants about invoking bilateral investment promotion and protection agreements to resist the government's demands for more money.
Reuters | 22-fév-2013
Cargill has reached a settlement with Mexico in a dispute that resulted in a $77 million arbitration award for the US agribusiness company
| 20-fév-2013
Amidst continuing violence plaguing Balochistan, there is now a cause of joy for the Baloch people and the government.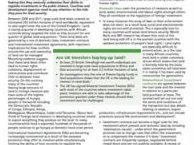 Traidcraft | 20-fév-2013
A recent briefing note by Traidcraft discusses the threats posed by current regulation of foreign investment in land highlighting that food security and other human rights concerns often come at the cost of excessive protection of foreign investors' rights.
| 18-fév-2013
Lawsuits are seen as the inevitable next step if plain packaging of cigarettes is brought in. The government will announce a decision on the matter in the next few days.
| ... | | | | | 4150 | | | | | ... |