investor-state disputes | ISDS
investor-state disputes | ISDS
Investor-state dispute settlement (ISDS) refers to a way of handling conflicts under international investment agreements whereby companies from one party are allowed to sue the government of another party. This means they can file a complaint and seek compensation for damages. Many BITs and investment chapters of FTAs allow for this if the investor's expectation of a profit has been negatively affected by some action that the host government took, such as changing a policy. The dispute is normally handled not in a public court but through a private abritration panel. The usual venues where these proceedings take place are the International Centre for Settlement of Investment Disputes (World Bank), the International Chamber of Commerce, the United Nations Commission on International Trade Law or the International Court of Justice.
ISDS is a hot topic right now because it is being challenged very strongly by concerned citizens in the context of the EU-US TTIP negotiations, the TransPacific Partnership talks and the CETA deal between Canada and the EU.
| 3-Aug-2013
We are told that when trade is free, there will be more trade and nations will prosper. To achieve even freer trade the nations of the world must enter into free trade agreements.
| 31-Jul-2013
Malaysia's Parti Keadilan Rakyat VP Nurul Izzah Anwar has accused the Ministry of International Trade and Industry of bowing down to pressure when it agreed to clauses on investor-state dispute settlement in negotiations for the Trans Pacific Partnership (TPP) agreement.
| 20-Jul-2013
The Turkish power firm Karkey Karadeniz Elektrik Uretim (KKEU) has approached the Washington based International Centre for Settlement of Investment Disputes (ICSID) against Pakistan's water and power ministry and also served a Rs33billion damage notice on the ministry, sources said on Wednesday.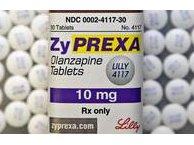 Globe and Mail | 17-Jul-2013
US pharmaceutical giant Eli Lilly and Co. has escalated a challenge it launched last year against Canada's patent rules under the North American free-trade agreement, and is now demanding $500-million in compensation after the company lost its Canadian patents on two drugs.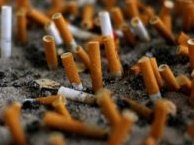 REDES - AT | 16-Jul-2013
Una muy mala noticia para Uruguay y el Convenio Marco de la OMS sobre Control del Tabaco.
| 10-Jul-2013
Concerns about objectivity and accountability of investment dispute arbitrators have prompted calls for tougher ethical guidelines as caseloads have exploded.
TDM | 4-Jul-2013
Transnational Dispute Management are pleased to announce a forthcoming special issue: "Reform of Investor-State Dispute Settlement: In Search of A Roadmap."
Bloomberg | 3-Jul-2013
Japan Tobacco Inc., Asia's biggest listed cigarette maker, sued the government of Thailand over a plan to increase the size of health warnings on cigarette packages, claiming the move is unconstitutional.
| 25-Jun-2013
Latin American states are the only ones in the world that have decided to withdraw from the ICSID Convention. It is also the only region in the world considering the necessity to find an alternative to ICSID mechanism.
Tobacco Reporter | 19-Jun-2013
Philip Morris International expects a decision to be made this month or next on a challenge by Uruguay as to whether an international tribunal set to hear bilateral investment treaty complaints has jurisdiction over the matter.
| ... | | | | | 4150 | | | | | ... |