investor-state disputes | ISDS
investor-state disputes | ISDS
Investor-state dispute settlement (ISDS) refers to a way of handling conflicts under international investment agreements whereby companies from one party are allowed to sue the government of another party. This means they can file a complaint and seek compensation for damages. Many BITs and investment chapters of FTAs allow for this if the investor's expectation of a profit has been negatively affected by some action that the host government took, such as changing a policy. The dispute is normally handled not in a public court but through a private abritration panel. The usual venues where these proceedings take place are the International Centre for Settlement of Investment Disputes (World Bank), the International Chamber of Commerce, the United Nations Commission on International Trade Law or the International Court of Justice.
ISDS is a hot topic right now because it is being challenged very strongly by concerned citizens in the context of the EU-US TTIP negotiations, the TransPacific Partnership talks and the CETA deal between Canada and the EU.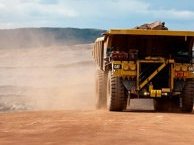 AFP | 5-Apr-2013
Le compagnie minière canadienne Infinito Gold a menacé jeudi le Costa Rica d'une plainte portant sur plusieurs millions de dollars si d'ici le 4 octobre prochain aucun accord amiable n'était trouvé après l'annulation d'un projet minier dans le nord du pays, a indiqué l'entreprise à San José.
Financial Times | 3-Apr-2013
How did UK-based power company Rurelec manage to get Bolivia to go to the Permanent Court of Arbitration in The Hague over the nationalisation of the assets of its local subsidiary, Guaracachi, almost three years ago?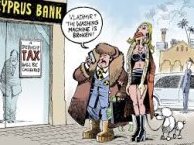 Reuters | 27-Mar-2013
Russian businesses and banks that face losses from the European Union's bailout of Cyprus are considering legal action but may have a hard time making a case, say lawyers who are combing through treaties find strategies to recover funds.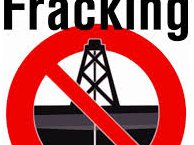 Canadians.org | 27-Mar-2013
A US-funded energy firm, Lone Pine Resources, is using investor rights provisions in the North American Free Trade Agreement (NAFTA) to challenge Quebec's 2011 moratorium on hydraulic fracturing for natural gas.
New Zealand Government | 26-Mar-2013
There is a risk that tobacco companies will try and mount legal challenges against any legislation, as we have seen in Australia. The Government will wait and see what happens with Australia's legal cases, making it a possibility that if necessary, enactment of New Zealand legislation and/or regulations could be delayed pending those outcomes.
Live Mint | 19-Mar-2013
The aggressive push by India's tax department to increase revenue has prompted several multinational companies to informally seek the views of lawyers and consultants about invoking bilateral investment promotion and protection agreements to resist the government's demands for more money.
Reuters | 22-Feb-2013
Cargill has reached a settlement with Mexico in a dispute that resulted in a $77 million arbitration award for the US agribusiness company
| 20-Feb-2013
Amidst continuing violence plaguing Balochistan, there is now a cause of joy for the Baloch people and the government.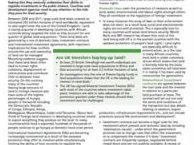 Traidcraft | 20-Feb-2013
A recent briefing note by Traidcraft discusses the threats posed by current regulation of foreign investment in land highlighting that food security and other human rights concerns often come at the cost of excessive protection of foreign investors' rights.
| 18-Feb-2013
Lawsuits are seen as the inevitable next step if plain packaging of cigarettes is brought in. The government will announce a decision on the matter in the next few days.
| ... | | | | | 4150 | | | | | ... |