investor-state disputes | ISDS
investor-state disputes | ISDS
Investor-state dispute settlement (ISDS) refers to a way of handling conflicts under international investment agreements whereby companies from one party are allowed to sue the government of another party. This means they can file a complaint and seek compensation for damages. Many BITs and investment chapters of FTAs allow for this if the investor's expectation of a profit has been negatively affected by some action that the host government took, such as changing a policy. The dispute is normally handled not in a public court but through a private abritration panel. The usual venues where these proceedings take place are the International Centre for Settlement of Investment Disputes (World Bank), the International Chamber of Commerce, the United Nations Commission on International Trade Law or the International Court of Justice.
ISDS is a hot topic right now because it is being challenged very strongly by concerned citizens in the context of the EU-US TTIP negotiations, the TransPacific Partnership talks and the CETA deal between Canada and the EU.
Computerworld | 11-Oct-2013
Glyn Moody addresses the EU's latest document "Incorrect claims about investor-state dispute settlement"
ATTAC Argentina | 4-Oct-2013
Desde ATTAC Argentina manifestamos nuestro rechazo al avance manifestado por el Gobierno argentino de pagar 500 millones de dólares a cinco empresas transnacionales que demandaron al país en el Centro Internacional de Arreglo de Diferencias sobre Inversiones (CIADI).
La República, Perú | 3-Oct-2013
Las demandas de arbitraje contra los Estados por parte de los inversionistas son uno de los más importantes "súper derechos" que les confieren los TLC. Uno de sus usos más perversos de estos derechos es la posibilidad de ejercer presión contra los Estados, para que retrocedan en las medidas asumidas, amenazándolos con el inicio de un arbitraje.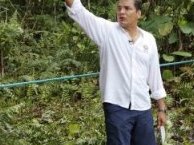 AP | 20-Sep-2013
Plaintiffs' hopes for collecting a $19 billion judgment awarded by an Ecuadorean court against Chevron Corp. for oil contamination in the Amazon have suffered another potential setback.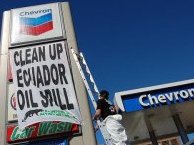 CNN | 19-Sep-2013
In an apparent coup for the oil giant's efforts to undermine a $19 billion environmental judgment in Ecuador, an international tribunal has suggested that the Ecuadorians' claims in that case were all settled and extinguished in 1995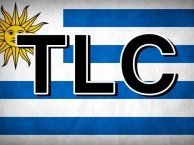 Friedrich-Ebert-Stiftung | 6-Sep-2013
El contexto actual, pasados ocho años de gobierno del Frente Amplio en Uruguay, es particularmente propicio para reflexionar acerca de las diversas condicionantes para la aplicación de estrategias de desarrollo económico, productivo y social.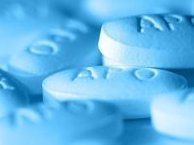 Mondaq | 4-Sep-2013
In a recent NAFTA Investor-State claim brought against the United States by Apotex Inc., Canada's largest producer of generic drugs, the Tribunal upheld the US' preliminary objections to jurisdiction on the grounds that the company's efforts to win approval for generic drugs in the US market did not make it an "investor" under NAFTA Chapter Eleven.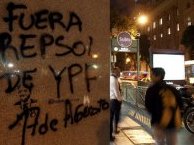 El Correo | 30-Aug-2013
Dans l'affaire qui oppose Repsol à l'Argentine devant le CIADI (CIRDI en français ou ICSID en anglais), tribunal arbitral de la Banque mondiale, le choix de Claus von Wobeser, comme président du Tribunal et du chilien Orrego Vicuña comme juge, a été vivement rejeté par l'Argentine.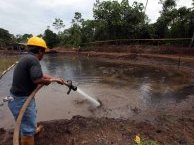 NY Times | 27-Aug-2013
Debt woes, broken contracts and soured business deals may cost global investors billions in losses and create seemingly never-ending headaches for policy makers. But there is a set of specialists profiting from such geopolitical problems: arbitration lawyers.
| 25-Aug-2013
Fast-moving trade talks aimed at reaching an ambitious Trans-Pacific Partnership trade deal have hit a major snag over anti-smoking policies, as divisions emerged over a proposal critics say would expose governments to lawsuits from tobacco companies.
| ... | | | | | 4140 | | | | | ... |