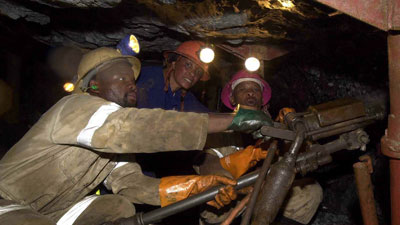 JD Supra | 26 January 2017
South Africa's protection of investment act

by Daniél Hofmeyr, Noor Kapdi, Minal Ramnath, Shahid Sulaiman
Since 2012, South Africa has terminated the bilateral investment treaties (BITs) with European countries such as Denmark, Spain, Germany, Belgium, Luxembourg, Switzerland and the Netherlands. South Africa's BITs with Russia and China still remain in force. However, it is reportedly the intention that the Protection of Investment Act 22 of 2015 (the Investment Act) will ultimately replace South Africa's BITs. In this article, we provide an overview of the Investment Act.
Introduction
Historically, countries have developed a network of international investment agreements with each other in the form of either BITs or free trade agreements. In terms of these agreements, countries are bound to treat investors from relevant countries in a certain way. In 2009, South Africa's Department of Trade and Industry stated that BITs extend too far into developing countries' policy space and that South Africa will review its BITs with a view to developing a model BIT which is in line with its own development needs.
Subsequently, the Investment Act was passed by Parliament and signed by the President with the reported intention of replacing BITs entirely. The date of commencement of the Investment Act is still to be proclaimed.
Key provisions of the Investment Act

Interpretation: The Investment Act must be interpreted in a manner that is consistent with, inter alia, any relevant convention or international agreement to which South Africa is or becomes a party. Accordingly, BITs to which South Africa is a party will be upheld, irrespective of the commencement of the Investment Act.
Equal treatment: Foreign investors must not be treated less favourably than local investors in like circumstances. This provision may not be interpreted in a manner that will require South Africa to, inter alia, extend to foreign investors the benefit of any treatment, preference or privilege resulting from government procurement processes, subsidies or grants provided by the government or any law or measure that is designed to protect or advance historically disadvantaged persons.
Expropriation: Foreign investors have the right to property as provided for in the South African constitution. Accordingly, foreign investors' property may only be expropriated in terms of a law of general application, and (i) for a public purpose or in the public interest and (ii) subject to compensation (the amount of which and the time and manner of payment of which have either been agreed to by those affected or decided or approved by a court). Accordingly, the expropriation of foreign investors' property must be carried out in terms of the Expropriation Act 63 of 1975.
Repatriation of funds: Foreign investors may repatriate funds, subject to taxation and other applicable legislation. Accordingly, the repatriation of funds will remain subject to South Africa's exchange control regulations.
Dispute resolution: If an investor has a dispute regarding an action taken by the South African government, the investor may within six months request the Department of Trade and Industry to facilitate the resolution of such dispute by appointing a mediator. A foreign investor is not precluded from approaching any competent court, independent tribunal or statutory body within South Africa for the resolution of the dispute. If all domestic remedies have been exhausted, the South African government may consent to international arbitration. Such international arbitration shall be conducted between South Africa and the home state of the foreign investor.

Conclusion

Historically, developing countries entered into BITs to provide investors with comfort that their investments would be safe and protected. However, BITs have been criticised as creating unequal rights and obligations between developing countries and developed countries and for interfering with developing countries' sovereignty. Accordingly, various African countries are reconsidering their approach to investment protection. In South Africa, the government has chosen not to renew or renegotiate a number of BITs that have expired. When the Investment Act commences, investors that are no longer protected by BITs will be able to rely on the Investment Act for protection.