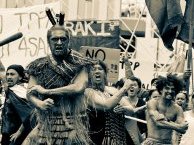 Pacific states have signed 72 trade and investment agreements, 39 of which have been concluded by Australia alone.
Most of Australia's free trade deals contain investor-state dispute settlement (ISDS) provisions, including those with ASEAN and New Zealand (AANZFTA), China (ChAFTA), India, Indonesia, Korea, Mexico or Turkey.
Following a dispute with Philip Morris over an anti-tobacco law, Australia claimed it would refrain from engaging into new investment agreements with ISDS. However Australia's more recent agreements such as ChAFTA, the Indonesia FTA, the Hong Kong FTA and the Trans-Pacific Partnership (TPP) include ISDS.
The Philip Morris vs. Australia case is the most well-known dispute to date. When Australia introduced plain packaging for all tobacco products in 2011, Philip Morris initiated a claim against Australia before an arbitral tribunal. In its December 2015 decision, the tribunal dismissed the case, albeit on legal grounds only. Australia spent A$24 million but Philip Morris only paid half, leaving the Australian taxpayers to pay the rest.
The Pacific has been the least targeted region. Only Australian investors have initiated disputes on seven registered occasions, two of which were under the Energy Charter Treaty.
Photo: Dominic Hartnett / CC BY-NC-ND 2.0
(April 2020)