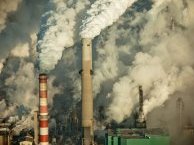 Most investor-state disputes (ISDS) have concerned environmental matters. Corporations are using the ISDS system found in trade and investment agreements to challenge environmental policies. As of end of 2019, 41% of all ICSID cases were energy and natural resources-related.
Most well-known cases include:
• Lone Pine Resources (US) vs. Canada: the investor challenged Quebec's moratorium on the controversial practice of hydraulic fracturing, or fracking, for natural gas. The provincial government declared the moratorium in 2011 so as to conduct an environmental impact assessment of the extraction method widely accused of leaching chemicals and gases into groundwater and the air. Case pending (NAFTA invoked).
• Bilcon (US) vs. Canada: the US industry challenged Canadian environmental requirements affecting their plans to open a basalt quarry and a marine terminal in Nova Scotia. In 2015 the ISDS tribunal decided that the government's decision hindered the investors' expectations. Bilcon won and received US$7 million in damages, plus interest (NAFTA invoked).
• Vattenfall (Sweden) vs. Germany: in 2007 the Swedish energy corporation was granted a provisional permit to build a coal-fired power plant near the city of Hamburg. In an effort to protect the Elbe river from the waste waters dumped from the plant, environmental restrictions were added before the final approval of its construction. The investor initiated a dispute, arguing it would make the project unviable. The case was ultimately settled in 2011, with the city of Hamburg agreeing to the lowering of environmental standards (ECT invoked).
Photo: Kris Krug / CC BY-NC-ND 2.0
(March 2020)
Ecologistas en Acción | 29-Aug-2022
Un tribunal arbitral ha decidido que Italia deberá pagar más de 190 millones de euros a la compañía británica Rockhopper Exploration por la denegación de un permiso para construir una plataforma petrolífera.
The Guardian | 25-Aug-2022
Italian government ordered to compensate UK firm after exploration forbidden within 12 miles of coast.
Junior Mining Network | 24-Aug-2022
Montero Mining and Exploration Ltd. is seeking compensation of CAD$ 90 million from Tanzania over the expropriation of the Wigu Hill Rare Earth Element Project.