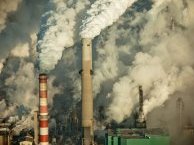 La mayoría de las disputas entre inversionistas y Estados (ISDS) tienen que ver con asuntos ambientales. Las corporaciones usan cada vez más el sistema de ISDS que se encuentra en tratados de inversiones y de comercio a fin de desafiar las políticas ambientales.Para finales de 2019, cerca de 41% de todos los casos llevados ante el CIADI se relacionaron con recursos naturales y energéticos.
Los casos más conocidos incluyen:
• Lone Pine Resources (EUA) vs. Canadá: Lone Pine desafió la moratoria de Quebec a la controvertida práctica de la fractura hidráulica, o fracking, para buscar gas natural. El gobierno provincial de Canadá declaró una moratoria en 2011 con el fin de conducir evaluaciones de impacto ambiental del método de extracción, que es acusado ampliamente del lixiviado de químicos y gases a las aguas terrestres y de la contaminación del aire. El caso sigue en disputa (se invoca el TLCAN).
• Bilcon (EUA) vs. Canadá: la corporación estadounidense desafió los requisitos ambientales canadienses que afectan sus planes de abrir una cantera de basalto y una terminal marina en Nueva Escocia. En 2015, un tribunal de arbitraje decidió que la voluntad del gobierno era un obstáculo a las expectativas del inversionista. Entonces Bilcon obtuvo 7 millones de dólares, más intereses (se invocó el TLCAN).
• Vattenfall (Suecia) vs. Alemania: en 2007, la corporación de energía obtuvo un permiso provisional para construir una planta activada con carbón como combustible cerca de la ciudad de Hamburgo. En un esfuerzo por proteger el río Elba de las aguas residuales desechadas por la planta, se añadieron restricciones ambientales para la aprobación final de su construcción. El inversionista comenzó una disputa arguyendo que haría inviable su proyecto. El caso fue finiquitado en 2011, y la ciudad de Hamburgo accedió a bajar sus requisitos ambientales (se invocó el ECT)
Foto: Kris Krug / CC BY-NC-ND 2.0
(marzo 2020)
Globe and Mail | 11-oct-2014
Climate change is already causing about $600-billion in damages annually, gobally. Oil and gas companies could soon find themselves on the hook for at least part of the damage.
Washington Post | 6-oct-2014
The Obama administration's insistence on ISDS may please Wall Street, but it threatens to undermine some of the president's landmark achievements in curbing pollution and fighting global warming.
Jakarta Globe | 28-ago-2014
US firm Newmont Mining has withdrawn its arbitration claim against Indonesia
Public Citizen | 23-ago-2014
Pacific Rim Mining Corp., a Canadian-based multinational firm, sought to establish a massive gold mine using water-intensive cyanide ore processing in the basin of El Salvador's largest river, Rio Lempa.
PR Newswire | 12-ago-2014
Canadian company Bear Creek Mining announces that it intends to commence an arbitration proceeding against the government of Peru under the Canada-Peru FTA.
ENDS Europe | 10-jul-2014
Asked about the trade deal the Commission is currently negotiating with the US, which campaigners fear will allow private companies to challenge the EU's environmental rules, Mr Juncker stressed that the normal, publicly accountable, court system should be used instead of private courts or arbitration panels.
Dow Jones Newswires | 3-jul-2014
Newmont Mining Corp. said Tuesday it is filing for international arbitration against the Indonesian government for a mineral-export ban.
| ... | | | | | 1540 | | | | | ... |