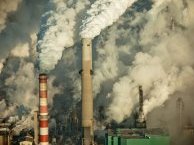 Most investor-state disputes (ISDS) have concerned environmental matters. Corporations are using the ISDS system found in trade and investment agreements to challenge environmental policies. As of end of 2019, 41% of all ICSID cases were energy and natural resources-related.
Most well-known cases include:
• Lone Pine Resources (US) vs. Canada: the investor challenged Quebec's moratorium on the controversial practice of hydraulic fracturing, or fracking, for natural gas. The provincial government declared the moratorium in 2011 so as to conduct an environmental impact assessment of the extraction method widely accused of leaching chemicals and gases into groundwater and the air. Case pending (NAFTA invoked).
• Bilcon (US) vs. Canada: the US industry challenged Canadian environmental requirements affecting their plans to open a basalt quarry and a marine terminal in Nova Scotia. In 2015 the ISDS tribunal decided that the government's decision hindered the investors' expectations. Bilcon won and received US$7 million in damages, plus interest (NAFTA invoked).
• Vattenfall (Sweden) vs. Germany: in 2007 the Swedish energy corporation was granted a provisional permit to build a coal-fired power plant near the city of Hamburg. In an effort to protect the Elbe river from the waste waters dumped from the plant, environmental restrictions were added before the final approval of its construction. The investor initiated a dispute, arguing it would make the project unviable. The case was ultimately settled in 2011, with the city of Hamburg agreeing to the lowering of environmental standards (ECT invoked).
Photo: Kris Krug / CC BY-NC-ND 2.0
(March 2020)
Globe and Mail | 11-Oct-2014
Climate change is already causing about $600-billion in damages annually, gobally. Oil and gas companies could soon find themselves on the hook for at least part of the damage.
Washington Post | 6-Oct-2014
The Obama administration's insistence on ISDS may please Wall Street, but it threatens to undermine some of the president's landmark achievements in curbing pollution and fighting global warming.
Jakarta Globe | 28-Aug-2014
US firm Newmont Mining has withdrawn its arbitration claim against Indonesia
Public Citizen | 23-Aug-2014
Pacific Rim Mining Corp., a Canadian-based multinational firm, sought to establish a massive gold mine using water-intensive cyanide ore processing in the basin of El Salvador's largest river, Rio Lempa.
PR Newswire | 12-Aug-2014
Canadian company Bear Creek Mining announces that it intends to commence an arbitration proceeding against the government of Peru under the Canada-Peru FTA.
ENDS Europe | 10-Jul-2014
Asked about the trade deal the Commission is currently negotiating with the US, which campaigners fear will allow private companies to challenge the EU's environmental rules, Mr Juncker stressed that the normal, publicly accountable, court system should be used instead of private courts or arbitration panels.
Dow Jones Newswires | 3-Jul-2014
Newmont Mining Corp. said Tuesday it is filing for international arbitration against the Indonesian government for a mineral-export ban.
| ... | | | | | 1540 | | | | | ... |