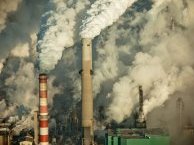 Most investor-state disputes (ISDS) have concerned environmental matters. Corporations are using the ISDS system found in trade and investment agreements to challenge environmental policies. As of end of 2019, 41% of all ICSID cases were energy and natural resources-related.
Most well-known cases include:
• Lone Pine Resources (US) vs. Canada: the investor challenged Quebec's moratorium on the controversial practice of hydraulic fracturing, or fracking, for natural gas. The provincial government declared the moratorium in 2011 so as to conduct an environmental impact assessment of the extraction method widely accused of leaching chemicals and gases into groundwater and the air. Case pending (NAFTA invoked).
• Bilcon (US) vs. Canada: the US industry challenged Canadian environmental requirements affecting their plans to open a basalt quarry and a marine terminal in Nova Scotia. In 2015 the ISDS tribunal decided that the government's decision hindered the investors' expectations. Bilcon won and received US$7 million in damages, plus interest (NAFTA invoked).
• Vattenfall (Sweden) vs. Germany: in 2007 the Swedish energy corporation was granted a provisional permit to build a coal-fired power plant near the city of Hamburg. In an effort to protect the Elbe river from the waste waters dumped from the plant, environmental restrictions were added before the final approval of its construction. The investor initiated a dispute, arguing it would make the project unviable. The case was ultimately settled in 2011, with the city of Hamburg agreeing to the lowering of environmental standards (ECT invoked).
Photo: Kris Krug / CC BY-NC-ND 2.0
(March 2020)
The Guardian | 10-Mar-2015
A major free trade deal should not allow US companies to sue European nations when they pass environmental laws that hurt their profits, MPs in the UK said on Tuesday.
Kluwer Arbitration Blog | 1-Mar-2015
The Russian Federation filed three writs that seek to annul the award, alleging that the arbitrators did not fulfil their mandate personally because the Tribunal's assistant played a significant role in analyzing the evidence and legal arguments.
Counter Punch | 18-Feb-2015
The corporate media would prefer that people know nothing about the Trans-Pacific Partnership (TPP), Canada-European Union Comprehensive Economic and Trade Agreement (CETA), the US-EU Transatlantic Trade and Investment Partnership (TTIP) and other trade deals.
Scoop | 13-Feb-2015
This week's edition of world-leading medical journal The Lancet includes a call by 27 health experts from New Zealand, Australia, Canada, Chile, Malaysia, the USA, and Vietnam for the TPPA to be made public so its overall health impacts can be assessed.
Amazon Watch | 23-Jan-2015
Oil giant wins "lifetime achievement" award for efforts to evade justice
| ... | | | | | 1520 | | | | | ... |