litigios inversionista-estado | ISDS
litigios inversionista-estado | ISDS
Solución de Controversias Inversionista-Estado (ISDS por sus siglas en inglés) se refiere a una manera de manejar los conflictos en virtud de acuerdos internacionales de inversión mediante el cual a las empresas de una de las partes se les permite demandar el gobierno de otra parte. Esto significa que pueden presentar una queja y pedir una indemnización por daños y perjuicios. Muchos TBI y los capítulos sobre inversiones de los TLC permiten esto si las expectativas de beneficio de un inversionista se han visto afectadas negativamente por alguna acción que el gobierno anfitrión tomó, como por ejemplo el cambio de una política pública. La disputa normalmente se maneja no en un tribunal público sino a través de un panel arbitral privado. Los lugares habituales donde estas actuaciones se llevan a cabo son el Centro Internacional de Arreglo de Diferencias relativas a Inversiones (Banco Mundial), la Cámara de Comercio Internacional, la Comisión de las Naciones Unidas para el Derecho Mercantil Internacional o la Corte Internacional de Justicia.
El ISDS es un tema candente en estos momentos, ya que está siendo cuestionado fuertemente por los movimientos ciudadanos en el contexto de las negociaciones del TTIP UE-EE.UU, las conversaciones del Acuerdo Transpacífico y el acuerdo CETA entre Canadá y la UE.
Marketwire | 12-ago-2010
A legal analysis of the challenge launched by Philip Morris International found the company to be both unjustified and unreasonable in its opposition to Uruguay's new tobacco packaging laws.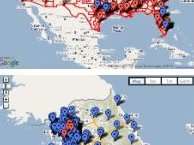 Eyes on Trade | 12-ago-2010
Public Citizen now have exclusive Google maps of the locations of corporations that would gain new rights to challenge public interest laws under the US-Korea FTA.
| 11-ago-2010
French media conglomerate Vivendi (VIV.FR) Tuesday said the International Centre for Settlement of Investment Disputes, or ICSID, reaffirmed its original ruling and financial award in favour of the company in a long-running dispute with Argentina.
| 11-ago-2010
In a decision with implications for the national sovereignty of member states under US trade pacts, a World Bank tribunal has approved a Canadian mining company's controversial lawsuit against the government of El Salvador.
Business Day | 11-ago-2010
An international arbitration tribunal in The Hague has dismissed an objection by Italian investors claiming that SA's black economic empowerment requirements represented expropriation and violated the country's bilateral investment treaties with Italy and the Belgo-Luxembourg Economic Union.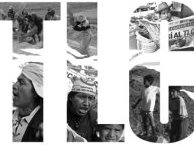 CETIM | 6-ago-2010
Existe una densa trama de convenios y tratados económicos y financieros -internacionales, regionales, subregionales y bilaterales- que han suplantado los instrumentos básicos del derecho internacional y regional de los derechos humanos.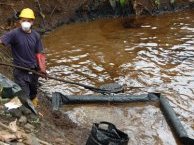 Reuters | 6-ago-2010
Chevron Corp urged a US federal appeals court not to force it into Ecuador's courts, but to allow it to go to international arbitration, to defend a $27.4 bn lawsuit alleging its oilfields polluted the Amazon rainforest and sickened thousands of Ecuadorians.
Dow Jones | 3-ago-2010
The International Center for Settlement of Investment Disputes, or Icsid, dismissed the claims lodged by Enron Creditors Recovery Corp and Ponderosa Assets L.P. late Friday.
Buenos Aires Herald | 2-ago-2010
A committee of the International Centre for Settlement of Investment Disputes (ICSID) ruled in favour of Argentina and cancelled a decision by which it had been condemned to pay more than US$106 million to shareholding companies of the local Southern Gas Conveyor (TGS)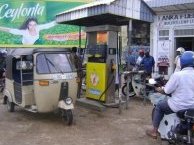 Sunday Times | 27-jul-2010
A dispute initiated by Deutsche Bank against the government of Sri Lanka will be a test case on whether derivatives contracts should be considered 'investments' under bilateral investment treaties
| ... | | | | | 4420 | | | | | ... |