litigios inversionista-estado | ISDS
litigios inversionista-estado | ISDS
Solución de Controversias Inversionista-Estado (ISDS por sus siglas en inglés) se refiere a una manera de manejar los conflictos en virtud de acuerdos internacionales de inversión mediante el cual a las empresas de una de las partes se les permite demandar el gobierno de otra parte. Esto significa que pueden presentar una queja y pedir una indemnización por daños y perjuicios. Muchos TBI y los capítulos sobre inversiones de los TLC permiten esto si las expectativas de beneficio de un inversionista se han visto afectadas negativamente por alguna acción que el gobierno anfitrión tomó, como por ejemplo el cambio de una política pública. La disputa normalmente se maneja no en un tribunal público sino a través de un panel arbitral privado. Los lugares habituales donde estas actuaciones se llevan a cabo son el Centro Internacional de Arreglo de Diferencias relativas a Inversiones (Banco Mundial), la Cámara de Comercio Internacional, la Comisión de las Naciones Unidas para el Derecho Mercantil Internacional o la Corte Internacional de Justicia.
El ISDS es un tema candente en estos momentos, ya que está siendo cuestionado fuertemente por los movimientos ciudadanos en el contexto de las negociaciones del TTIP UE-EE.UU, las conversaciones del Acuerdo Transpacífico y el acuerdo CETA entre Canadá y la UE.
| 9-jun-2011
One of the world's biggest tobacco companies is launching a claim against Uruguay for considering the country's legislation commercially damaging to the company. Philip Morris corporation has filed a claim at the International Centre for Settlement of Investment Disputes (ICSID), a World Bank branch.
| 23-may-2011
UAE companies that have invested in Egypt may stand to lose millions of dollars as the state runs an investigation into alleged corruption by former government officials who sold land and assets to investors below market prices, lawyers say.
| 13-may-2011
Damac Properties is to fight the conviction of its chairman on Egyptian corruption charges by filing a case with the International Center for Settlement of Investment Disputes (ICSID), the company announced yesterday.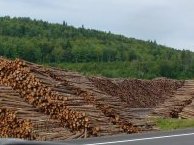 CCPA | 23-mar-2011
Why should a provincial government be punished for doing the right thing?
La Prensa Gráfica | 21-mar-2011
"El tribunal determina que la disputa no se encuentra dentro de su jurisdicción y competencia de conformidad con el CAFTA.", Resolución del tribunal del CIADI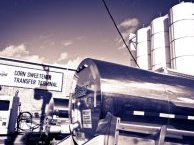 Public Citizen | 2-mar-2011
The award in agribusiness giant Cargill's NAFTA investor-state attack on Mexico's jobs program was published last week.
Radio NZ | 7-feb-2011
A top United States trade official says New Zealand is ready to accept investor-state disputes in the nine-country TransPacific Partnership trade agreement (TPP).
AFP | 22-ene-2011
The United States claimed victory against Canada Friday in a trade dispute over Ottawa's alleged subsidies for lumber exports to the United States.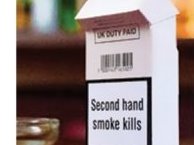 | 16-ene-2011
Big tobacco is hoping a new multilateral free trade agreement will enable it to sue the Federal Government if Australia introduces plain packaging for cigarettes in mid-2012 as planned.
IPS | 14-ene-2011
La empresa Doe Run volvió a desafiar al Estado peruano. A través de su representante, el Grupo Renco, notificó al gobierno de su intención de iniciar arbitraje internacional amparándose en TLC entre este país y EEUU.
| ... | | | | | 4390 | | | | | ... |