litigios inversionista-estado | ISDS
litigios inversionista-estado | ISDS
Solución de Controversias Inversionista-Estado (ISDS por sus siglas en inglés) se refiere a una manera de manejar los conflictos en virtud de acuerdos internacionales de inversión mediante el cual a las empresas de una de las partes se les permite demandar el gobierno de otra parte. Esto significa que pueden presentar una queja y pedir una indemnización por daños y perjuicios. Muchos TBI y los capítulos sobre inversiones de los TLC permiten esto si las expectativas de beneficio de un inversionista se han visto afectadas negativamente por alguna acción que el gobierno anfitrión tomó, como por ejemplo el cambio de una política pública. La disputa normalmente se maneja no en un tribunal público sino a través de un panel arbitral privado. Los lugares habituales donde estas actuaciones se llevan a cabo son el Centro Internacional de Arreglo de Diferencias relativas a Inversiones (Banco Mundial), la Cámara de Comercio Internacional, la Comisión de las Naciones Unidas para el Derecho Mercantil Internacional o la Corte Internacional de Justicia.
El ISDS es un tema candente en estos momentos, ya que está siendo cuestionado fuertemente por los movimientos ciudadanos en el contexto de las negociaciones del TTIP UE-EE.UU, las conversaciones del Acuerdo Transpacífico y el acuerdo CETA entre Canadá y la UE.
The News | 18-jun-2013
A Turkish power generation company has filed a case against the Pakistan government at ICSID for compensation of losses worth 700 million dollars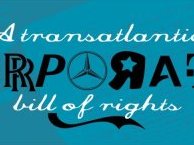 A transatlantic corporate bill of rights | 12-jun-2013
Leaked draft versions of the EU negotiating mandate for a far-reaching free trade agreement with the US reveal the European Commission's plans to enshrine more powers for corporations in the deal. The proposal follows a persistent campaign by industry lobby groups and law firms to empower large companies to challenge regulations both at home and abroad if they affect their profits.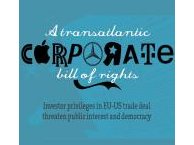 TNI | 11-jun-2013
This new briefing from CEO and TNI analyses leaked proposals for investor-state dispute settlement under the proposed EU-US FTA
Bernama | 6-jun-2013
Argentina's Supreme Court revoked a US$19 billion embargo on the assets and future income of Chevron Corp.'s Argentina subsidiary, giving the US oil giant a victory in a decades-old battle with indigenous groups in Ecuador.
Eleven Myanmar | 1ro-jun-2013
International experts have warned that the use of investment treaty 'Investor-State Dispute Settlement (ISDS)' for attracting foreign investments into Myanmar is risky as it grants the investors the right to initiate dispute settlement proceedings against the government under international laws.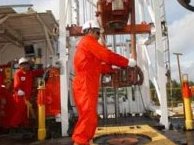 Latin American Herald Tribune | 30-may-2013
Venezuela reported a triumph at the World Bank's International Center for the Settlement of Investment Disputes in a case brought by Panama's OPIC Karimun Corporation on compensation for losses it sustained when Venezuela nationalized oil fields in 2007.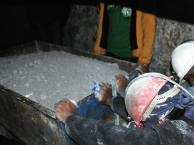 Mining Weekly | 28-may-2013
Vancouver-based South American Silver (SAS), which early in May filed for arbitration against the Bolivian government over the cancellation of mineral tenements in 2012, has entered into a privileged arbitration funding agreement with an international investment fund specialising in such proceedings.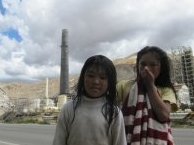 Bloomberg | 28-may-2013
Most of La Oroya's children suffer elevated lead levels, according to the Peruvian government. Parents say some have symptoms — consistent with lead poisoning — that include anemia, convulsions, stunted growth, mental retardation.
Democracy Center | 26-may-2013
A new paper from the Democracy Center sheds an urgent public light on the system of international investment rules and arbitration tribunals that is being used by corporations to undermine citizen and government action on a range of urgent social and environmental issues.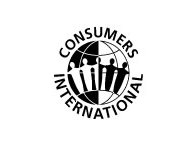 | 20-may-2013
Consumers International (CI) has commissioned the production of three papers, the first on the competition chapter by one of our members, and the other two by independent experts, respectively covering the investment chapter and how it affects A2K, and the free flow of information provision and its impacts on privacy.
| ... | | | | | 4370 | | | | | ... |