investor-state disputes | ISDS
investor-state disputes | ISDS
Investor-state dispute settlement (ISDS) refers to a way of handling conflicts under international investment agreements whereby companies from one party are allowed to sue the government of another party. This means they can file a complaint and seek compensation for damages. Many BITs and investment chapters of FTAs allow for this if the investor's expectation of a profit has been negatively affected by some action that the host government took, such as changing a policy. The dispute is normally handled not in a public court but through a private abritration panel. The usual venues where these proceedings take place are the International Centre for Settlement of Investment Disputes (World Bank), the International Chamber of Commerce, the United Nations Commission on International Trade Law or the International Court of Justice.
ISDS is a hot topic right now because it is being challenged very strongly by concerned citizens in the context of the EU-US TTIP negotiations, the TransPacific Partnership talks and the CETA deal between Canada and the EU.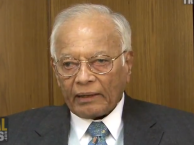 TRNN | 14-Feb-2013
Real News Network interviews Chakravarthi Raghavan on how companies can sue countries under trade and investment agreements
| 11-Feb-2013
Uruguay faces its first hearings in the French capital this week in a lawsuit filed by US tobacco giant Philip Morris International against its anti-smoking laws, an official said on Monday.
Open Democracy | 11-Feb-2013
Corporations have been granted the exclusive right to sue states (states cannot sue corporations) at secretive international tribunals for action deemed to unfairly affect investors' profits
| 5-Feb-2013
Earlier last month, a three-member bench of the Supreme Court headed by Chief Justice Iftikhar Chaudhry declared null and void the Reko Diq gold and copper mine agreement, the Chagai Hills Exploration Joint Venture Agreement (CHEJVA), with Tethyan Copper Company (TCC).
| 5-Feb-2013
The Supreme Court recently declared void and illegal a mining deal for the Reko Diq copper project signed 20 years ago between the Balochistan government and international mining companies.
Kyunghyang Shimun | 1-Feb-2013
The Korean government is fighting a ISD suit by US based private equity fund Lone Star. The ISD suit was established through Lone Star's paper company in Belgium and initiated through an investment treaty between Belgium and South Korea.
Kyunghyang Shimun | 1-Feb-2013
The article discusses a blunder in the Korean government in failing to include an anti-paper company clause that is now allowing companies to use the Belgium investment treaty as a backdoor for ISD suits.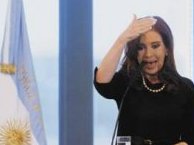 | 31-Jan-2013
A few days ago, ICSID published an award rendered last December 12, 2012 ruling on a claim filed by a Canadian mining company, Vanessa Ventures against Venezuela in 2004.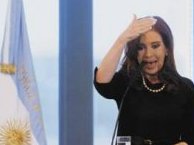 | 28-Jan-2013
Hace unos dias, el CIADI dió a conocer el fallo emitido el pasado 12 de diciembre del 2012 en relación a la demanda interpuesta por la empresa minera canadiense Vanessa Ventures contra Venezuela en el año 2004. En su decisión, los tres árbitros del tribunal arbitral del CIADI desestiman la demanda por 1.045 millones de US$ presentada por la empresa canadiense contra Venezuela.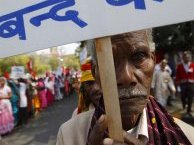 The Hindu | 22-Jan-2013
In a significant development, the Government of India has ordered a freeze of all Bilateral Investment Protection Agreements (BIPA) negotiations till a review of the model text of BIPA is carried out and completed. This follows a spate of show cause notices on the Government by foreign companies seeking to recover their investments under the agreement.
| ... | | | | | 4200 | | | | | ... |