litiges investisseurs-état | ISDS
litiges investisseurs-état | ISDS
Le mécanisme de règlement des différends entre investisseurs et États (RDIE ou ISDS, selon son sigle anglais) désigne une modalité d'arbitrage des conflits émergeant dans le cadre d'accords d'investissement internationaux selon laquelle les entreprises de l'une des parties sont autorisées à poursuivre en justice le gouvernement de l'autre partie. Ceci signifie qu'elles peuvent porter plainte et réclamer des dommages et intérêts. De nombreux traités d'investissement bilatéraux et chapitres sur l'investissement d'ALE incluent des dispositions autorisant ce mécanisme si les bénéfices escomptés par l'investisseur ont été négativement affectés par une mesure prise par le pays hôte, telle que le changement d'une politique publique. Le différend est généralement arbitré non pas par un tribunal public, mais par une cour privée. Ces affaires sont généralement traitées par le Centre international pour le règlement des différends relatifs aux investissements (Banque mondiale), la Chambre de commerce internationale, la Commission des Nations Unies sur le droit commercial ou la Cour internationale de justice.
Le RDIE est un sujet qui suscite à l'heure actuelle un vif intérêt car il cristallise une forte opposition de la part de citoyens préoccupés par les négociations du TTIP entre l'UE et les États-Unis, les discussions sur l'Accord de partenariat transpacifique et l'Accord économique et commercial global entre le Canada et l'UE.
Kyunghyang Shimun | 1er-fév-2013
The Korean government is fighting a ISD suit by US based private equity fund Lone Star. The ISD suit was established through Lone Star's paper company in Belgium and initiated through an investment treaty between Belgium and South Korea.
Kyunghyang Shimun | 1er-fév-2013
The article discusses a blunder in the Korean government in failing to include an anti-paper company clause that is now allowing companies to use the Belgium investment treaty as a backdoor for ISD suits.
| 31-jan-2013
A few days ago, ICSID published an award rendered last December 12, 2012 ruling on a claim filed by a Canadian mining company, Vanessa Ventures against Venezuela in 2004.
| 28-jan-2013
Hace unos dias, el CIADI dió a conocer el fallo emitido el pasado 12 de diciembre del 2012 en relación a la demanda interpuesta por la empresa minera canadiense Vanessa Ventures contra Venezuela en el año 2004. En su decisión, los tres árbitros del tribunal arbitral del CIADI desestiman la demanda por 1.045 millones de US$ presentada por la empresa canadiense contra Venezuela.
The Hindu | 22-jan-2013
In a significant development, the Government of India has ordered a freeze of all Bilateral Investment Protection Agreements (BIPA) negotiations till a review of the model text of BIPA is carried out and completed. This follows a spate of show cause notices on the Government by foreign companies seeking to recover their investments under the agreement.
Xinhua | 21-jan-2013
The finance ministry said that the South Korean government rejects Lone Star's accusations regarding this dispute, noting that the government has been preparing for trial. It added that the government will pay full attention to the arbitration proceedings and will aggressively defend its self against Lone Star's unjust accusations.
| 16-jan-2013
It is wonderful that the stance of the government of Balochistan has been upheld by the Supreme Court (SC) of Pakistan. Decision given on 7th January, 2013 by the SC has declared the agreement on Reko Diq signed on July 23, 1993 as void and in conflict with the laws of the country. Tethyan Copper Company Pvt Limited (TCC) also lost its case in the International Centre for Settlement of Investment Disputes (ICSID) on December 13, 2012.
IISD | 14-jan-2013
It is quite common in investment arbitration for the respondent state to include in its defense to treaty claims one or more criticisms of the investor's underlying conduct.
| 10-jan-2013
Spanish power grid operator Red Electrica said on Tuesday it had begun to seek World Bank arbitration over Bolivia's expropriation of its transmission business TDE.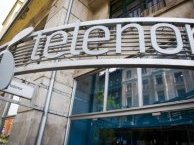 The Hindu | 8-jan-2013
The changing dynamic of the global economy has led to a transformation in the role of developing countries as both capital importing and exporting States. There is an urgent need to redefine the global BIT regime to reflect this changing paradigm.
| ... | | | | | 4170 | | | | | ... |