litigios inversionista-estado | ISDS
litigios inversionista-estado | ISDS
Solución de Controversias Inversionista-Estado (ISDS por sus siglas en inglés) se refiere a una manera de manejar los conflictos en virtud de acuerdos internacionales de inversión mediante el cual a las empresas de una de las partes se les permite demandar el gobierno de otra parte. Esto significa que pueden presentar una queja y pedir una indemnización por daños y perjuicios. Muchos TBI y los capítulos sobre inversiones de los TLC permiten esto si las expectativas de beneficio de un inversionista se han visto afectadas negativamente por alguna acción que el gobierno anfitrión tomó, como por ejemplo el cambio de una política pública. La disputa normalmente se maneja no en un tribunal público sino a través de un panel arbitral privado. Los lugares habituales donde estas actuaciones se llevan a cabo son el Centro Internacional de Arreglo de Diferencias relativas a Inversiones (Banco Mundial), la Cámara de Comercio Internacional, la Comisión de las Naciones Unidas para el Derecho Mercantil Internacional o la Corte Internacional de Justicia.
El ISDS es un tema candente en estos momentos, ya que está siendo cuestionado fuertemente por los movimientos ciudadanos en el contexto de las negociaciones del TTIP UE-EE.UU, las conversaciones del Acuerdo Transpacífico y el acuerdo CETA entre Canadá y la UE.
ITN | 21-ene-2014
Perhaps because so many countries in the region have faced multiple international investment arbitrations based on multi-million dollar claims for compensations, a number of alternatives to the current system of investment dispute resolution have been drawn up.
CILJ | 21-ene-2014
Given the substantial problems with the current ICSID framework and the large number of cases currently pending against Argentina, denouncing the SID Convention and leaving the ICSID is the best course for the country.
S2B | 21-ene-2014
Seattle to Brussels Network analysis of the European Commission's note on "Investment Provisions in the EU-Canada free trade agreement"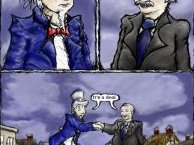 The Independent | 21-ene-2014
The European Commission is to rethink its approach to a controversial US trade deal which campaign groups in the UK have warned would fundamentally erode Britain's sovereignty.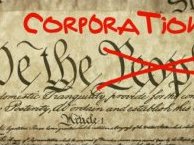 Euractiv | 21-ene-2014
Le commissaire européen au commerce, Karel de Gucht, a annoncé le lancement d'une consultation publique sur le TTIP. Elle sera toutefois circonscrite à la protection des investissements.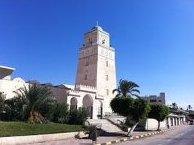 IISD | 20-ene-2014
Libya ordered to pay US$935 million to Kuwaiti company for cancelled investment project; jurisdiction established under Unified Agreement for the Investment of Arab Capital.
The Australian | 17-ene-2014
An American investor plans to invoke the US-Australia Free Trade Agreement to prevent the NSW government cancelling a coal exploration licence that the Independent Commission Against Corruption said is tainted by corruption and should be expunged.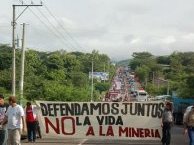 The Nation | 15-ene-2014
Activists are challenging rules that grant corporations the right to sue governments.
Novethic | 15-ene-2014
De part et d'autre de l'Atlantique, des dizaines d'ONG surveillent de près le partenariat transatlantique de commerce et d'investissement négocié actuellement entre l'Union européenne et les États-Unis. Dans leur collimateur, une clause défendant la protection des investisseurs au détriment de celle des citoyens et de l'environnement.
Mondaq | 15-ene-2014
A proposal for a new form of international arbitration, with states abandoning sovereign rights to commercial dispute litigation in favor of resolution by arbitration, has provoked wide public interest and is now being drafted into an international model treaty.
| ... | | | | | 4080 | | | | | ... |