investor-state disputes | ISDS
investor-state disputes | ISDS
Investor-state dispute settlement (ISDS) refers to a way of handling conflicts under international investment agreements whereby companies from one party are allowed to sue the government of another party. This means they can file a complaint and seek compensation for damages. Many BITs and investment chapters of FTAs allow for this if the investor's expectation of a profit has been negatively affected by some action that the host government took, such as changing a policy. The dispute is normally handled not in a public court but through a private abritration panel. The usual venues where these proceedings take place are the International Centre for Settlement of Investment Disputes (World Bank), the International Chamber of Commerce, the United Nations Commission on International Trade Law or the International Court of Justice.
ISDS is a hot topic right now because it is being challenged very strongly by concerned citizens in the context of the EU-US TTIP negotiations, the TransPacific Partnership talks and the CETA deal between Canada and the EU.
AK Europa | 19-Jan-2022
This policy brief outlines not only serious reasons for terminating the treaty but also various possible exit scenarios.
Mint | 19-Jan-2022
Finance minister said the Modi administration would contest multiple arbitration awards won by shareholders of Devas Multimedia Pvt. Ltd over a cancelled contract on the strength of the Supreme Court's validation of the fraud charges against the company.
The Wire | 18-Jan-2022
A recent report by the Standing Committee on External Affairs shows how there are two missing pieces to the puzzle.
La Información | 18-Jan-2022
Los servicios jurídicos del Estado contratacan encargando un informe pericial sobre la rentabilidad de las plantas energéticas en las que invirtió el demandante junto a FCC.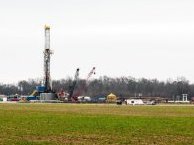 Friends of the Earth Europe | 17-Jan-2022
A new example of how this secretive corporate court system is undermining climate and environmental policies of EU member states has been brought to light.
CIAR Global | 17-Jan-2022
El arbitraje de inversiones entre Coöperatieve Rabobank UA y México ha sido suspendido en el Centro Internacional de Arreglo de Diferencias relativas a Inversiones.
Capital Monitor | 17-Jan-2022
Countries party to the Energy Charter Treaty are under yet more pressure to reform the agreement following the Cop26 climate summit, as they weigh the benefits of climate action against the likelihood of getting sued.
News Day FR | 17-Jan-2022
Enagás a déposé un arbitrage contre le Pérou afin de rapporter à l'Espagne 160 millions de dollars de dividendes de ses filiales dans le pays.
CIAR Global | 14-Jan-2022
México ha sido considerado responsable en el conflicto con PACC Offshore Services Holdings (POSH) ante un tribunal de arbitraje de inversiones.
Devdiscourse | 13-Jan-2022
Two separate arbitrations were also initiated under the bilateral investment treaty BIT by Mauritius investors in Devas Multimedia under the India-Mauritius BIT and by Deutsche Telekom under the India Germany BIT.
| ... | | | | | 140 | | | | | ... |