litigios inversionista-estado | ISDS
litigios inversionista-estado | ISDS
Solución de Controversias Inversionista-Estado (ISDS por sus siglas en inglés) se refiere a una manera de manejar los conflictos en virtud de acuerdos internacionales de inversión mediante el cual a las empresas de una de las partes se les permite demandar el gobierno de otra parte. Esto significa que pueden presentar una queja y pedir una indemnización por daños y perjuicios. Muchos TBI y los capítulos sobre inversiones de los TLC permiten esto si las expectativas de beneficio de un inversionista se han visto afectadas negativamente por alguna acción que el gobierno anfitrión tomó, como por ejemplo el cambio de una política pública. La disputa normalmente se maneja no en un tribunal público sino a través de un panel arbitral privado. Los lugares habituales donde estas actuaciones se llevan a cabo son el Centro Internacional de Arreglo de Diferencias relativas a Inversiones (Banco Mundial), la Cámara de Comercio Internacional, la Comisión de las Naciones Unidas para el Derecho Mercantil Internacional o la Corte Internacional de Justicia.
El ISDS es un tema candente en estos momentos, ya que está siendo cuestionado fuertemente por los movimientos ciudadanos en el contexto de las negociaciones del TTIP UE-EE.UU, las conversaciones del Acuerdo Transpacífico y el acuerdo CETA entre Canadá y la UE.
Inequality.org | 3-mar-2022
An attempted assassination, criminalization, and violent eviction in 2014 didn't stop the Peaceful Resistance of La Puya in Guatemala, which won legal action suspending harmful mining activities.
CIAR Global | 2-mar-2022
La compañía canadiense Altamesa Energy habría iniciado la etapa de trato directo con Petroperú, previa a recurrir a arbitraje, si no se cumplen los acuerdos relacionados con las operaciones de un lote petrolífero firmados a mediados de 2021.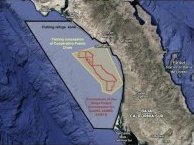 Inequality.org | 2-mar-2022
In the Gulf of Ulloa, a US treasure-hunting company turned seabed mining outfit poses a dire risk to the environment.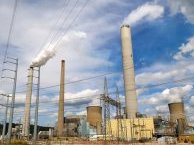 Global Justice Now | 2-mar-2022
It is perfectly possible to withdraw from trade deals containing corporate courts, as former South African trade minister Rob Davies explains.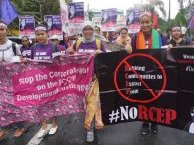 APWLD | 1ro-mar-2022
APWLD is launching new Investor-State Dispute Settlement (ISDS) vs Women's Human Rights briefers which elaborate on how ISDS is incompatible with human rights principles.
Le Vif | 28-feb-2022
Le Traité sur la Charte de l'énergie (TCE) pourrait mettre en échec l'adoption de mesures structurelles ambitieuses de protection sociale visant à contrer la hausse de prix de l'énergie et à protéger les ménages.
Climate Home News | 28-feb-2022
The German government has been worried about being sued by the fossil fuel companies behind the Russian gas pipeline under the Energy Charter Treaty.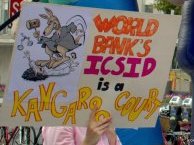 CIEL | 25-feb-2022
The ICSID announced their rationale for a decision to reject a non-disputing party submission (amicus curiae) filed by the Center for International Environmental Law (CIEL).
The Times of India | 25-feb-2022
The company, which is now known as Capricorn Energy PLC, in a statement said it has received "net proceeds of $1.06 billion", of which nearly 70 per cent will be returned to the shareholders.
Médias24 | 23-feb-2022
Les parties sont parvenues à une transaction autour de 14 millions de dollars, au lieu des 450 millions initialement réclamés par le groupe américain.
| ... | | | | | 130 | | | | | ... |