litigios inversionista-estado | ISDS
litigios inversionista-estado | ISDS
Solución de Controversias Inversionista-Estado (ISDS por sus siglas en inglés) se refiere a una manera de manejar los conflictos en virtud de acuerdos internacionales de inversión mediante el cual a las empresas de una de las partes se les permite demandar el gobierno de otra parte. Esto significa que pueden presentar una queja y pedir una indemnización por daños y perjuicios. Muchos TBI y los capítulos sobre inversiones de los TLC permiten esto si las expectativas de beneficio de un inversionista se han visto afectadas negativamente por alguna acción que el gobierno anfitrión tomó, como por ejemplo el cambio de una política pública. La disputa normalmente se maneja no en un tribunal público sino a través de un panel arbitral privado. Los lugares habituales donde estas actuaciones se llevan a cabo son el Centro Internacional de Arreglo de Diferencias relativas a Inversiones (Banco Mundial), la Cámara de Comercio Internacional, la Comisión de las Naciones Unidas para el Derecho Mercantil Internacional o la Corte Internacional de Justicia.
El ISDS es un tema candente en estos momentos, ya que está siendo cuestionado fuertemente por los movimientos ciudadanos en el contexto de las negociaciones del TTIP UE-EE.UU, las conversaciones del Acuerdo Transpacífico y el acuerdo CETA entre Canadá y la UE.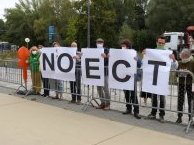 Client Earth | 2-sep-2021
Environmental organisations have hailed a court decision that could mean the end of a little-known legal mechanism that poses a massive threat to climate action.
BIICL | 31-ago-2021
This study examines over 400 investor-State cases, giving a comprehensive account of how long ISDS proceedings last, how much they cost, how tribunals allocate those costs as well as the amounts of damages awarded.
MercoPress | 27-ago-2021
The investment fund Titan Consortium has taken legal steps after the expropriation of Aerolineas Argentinas in 2008, which resulted in an arbitration award against Argentina.
OpinioJuris | 26-ago-2021
The new resource extraction regime continued to consolidate through the approval of new development plans, new standards, and the signing of international investment agreements.
IA Reporter | 26-ago-2021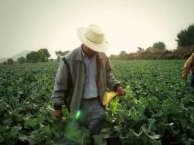 Diario Uchile | 24-ago-2021
La globalización y los procesos de integración económica en América Latina han significado el aumento del poder que las empresas transnacionales ostentan en nuestros países.
Reuters | 24-ago-2021
A US government watchdog found multiple problems with the construction, manufacture and design of the Keystone pipeline.
Emerging Europe | 24-ago-2021
Kazakhstan has welcomed what it calls an opportunity for an independent arbitral tribunal to carry out "a free and fair review of the Statis' fraud".
IA Reporter | 24-ago-2021
Deux sociétés aéroportuaires françaises, Aéroports de Paris (ADP) et Vinci Airports, ont engagé une procédure d'arbitrage contre le Chili, en invoquant le traité bilatéral d'investissement (TBI) Chili-France.
Rabble.ca | 23-ago-2021
As governments try to phase out coal and leave fossil fuels in the ground, lawsuits from industry investors are starting to pile up around them.
| ... | | | | | 130 | | | | | ... |