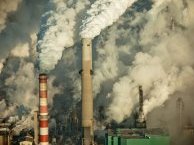 Most investor-state disputes (ISDS) have concerned environmental matters. Corporations are using the ISDS system found in trade and investment agreements to challenge environmental policies. As of end of 2019, 41% of all ICSID cases were energy and natural resources-related.
Most well-known cases include:
• Lone Pine Resources (US) vs. Canada: the investor challenged Quebec's moratorium on the controversial practice of hydraulic fracturing, or fracking, for natural gas. The provincial government declared the moratorium in 2011 so as to conduct an environmental impact assessment of the extraction method widely accused of leaching chemicals and gases into groundwater and the air. Case pending (NAFTA invoked).
• Bilcon (US) vs. Canada: the US industry challenged Canadian environmental requirements affecting their plans to open a basalt quarry and a marine terminal in Nova Scotia. In 2015 the ISDS tribunal decided that the government's decision hindered the investors' expectations. Bilcon won and received US$7 million in damages, plus interest (NAFTA invoked).
• Vattenfall (Sweden) vs. Germany: in 2007 the Swedish energy corporation was granted a provisional permit to build a coal-fired power plant near the city of Hamburg. In an effort to protect the Elbe river from the waste waters dumped from the plant, environmental restrictions were added before the final approval of its construction. The investor initiated a dispute, arguing it would make the project unviable. The case was ultimately settled in 2011, with the city of Hamburg agreeing to the lowering of environmental standards (ECT invoked).
Photo: Kris Krug / CC BY-NC-ND 2.0
(March 2020)
Toronto Star | 29-Aug-2016
An international arbitration tribunal has ordered Venezuela to pay a Vancouver-based mining company more than $1.2 billion for expropriating its gold mines.
Daily Business Review | 17-Aug-2016
Glencore International has notified Bolivia that it has begun arbitration proceedings over its investments in two smelters and a tin mine nationalized between 2007 and 2012.
Prensa Latina | 10-Aug-2016
Ecuador mantendrá acciones legales contra la petrolera Chevron en otros países, pese al fallo de un Tribunal Federal de Apelaciones de Estados Unidos a favor de la transnacional, aseguró Pablo Fajardo, abogado que representa a los afectados ecuatorianos.
Loading Docs | 5-Aug-2016
Water for Gold tells the alarming story of how international trade law is leading us to trade our most basic rights to clean, safe water for access to gold.
Business Recorder | 4-Aug-2016
International Centre for Settlement of Investment Disputes has completed hearing on a dispute between Government of Pakistan and a Turkish firm M/s Karkey Karadeniz Elektrik Uretim A.S.
Stockholm Chamber of Commerce (ISDS Blog) | 4-Aug-2016
Peter Allard, a Canadian investor who owns a nature sanctuary in Barbados, has brought an ISDS claim against Barbados. He grounds his claim on the failure of the government to enforce its own environmental law.
| ... | | | | | 1350 | | | | | ... |