investor-state disputes | ISDS
investor-state disputes | ISDS
Investor-state dispute settlement (ISDS) refers to a way of handling conflicts under international investment agreements whereby companies from one party are allowed to sue the government of another party. This means they can file a complaint and seek compensation for damages. Many BITs and investment chapters of FTAs allow for this if the investor's expectation of a profit has been negatively affected by some action that the host government took, such as changing a policy. The dispute is normally handled not in a public court but through a private abritration panel. The usual venues where these proceedings take place are the International Centre for Settlement of Investment Disputes (World Bank), the International Chamber of Commerce, the United Nations Commission on International Trade Law or the International Court of Justice.
ISDS is a hot topic right now because it is being challenged very strongly by concerned citizens in the context of the EU-US TTIP negotiations, the TransPacific Partnership talks and the CETA deal between Canada and the EU.
Reuters | 24-Aug-2021
A US government watchdog found multiple problems with the construction, manufacture and design of the Keystone pipeline.
Emerging Europe | 24-Aug-2021
Kazakhstan has welcomed what it calls an opportunity for an independent arbitral tribunal to carry out "a free and fair review of the Statis' fraud".
IA Reporter | 24-Aug-2021
Deux sociétés aéroportuaires françaises, Aéroports de Paris (ADP) et Vinci Airports, ont engagé une procédure d'arbitrage contre le Chili, en invoquant le traité bilatéral d'investissement (TBI) Chili-France.
Rabble.ca | 23-Aug-2021
As governments try to phase out coal and leave fossil fuels in the ground, lawsuits from industry investors are starting to pile up around them.
The Ecologist | 20-Aug-2021
Governments must urgently terminate all international investment treaties in force, in particular the Energy Charter Treaty, and stop negotiating new ones.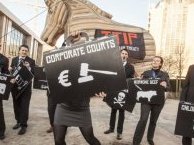 Alternatives Economiques | 20-Aug-2021
Les lobbies s'activent pour réinstaurer des mécanismes de justice privée leur permettant d'attaquer les Etats membres en cas de décision nuisant à leurs intérêts.
Euractiv | 19-Aug-2021
Les ONG environnementales slovènes ont appelé le ministre de l'Infrastructure Jernej Vrtovec à faire usage du statut de la Slovénie, à la tête de la présidence de l'UE, pour la sortie du bloc du Traité sur la charte de l'énergie.
Euractiv | 19-Aug-2021
Slovenian environmental NGOs have called on infrastructure minister Jernej Vrtovec to use the country's EU presidency to propose a political discussion on the bloc exiting the Energy Charter Treaty.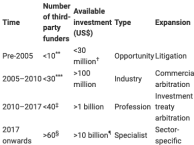 Lexology | 19-Aug-2021
Third-party funding of disputes did not start with ISDS, but it has become the fastest growing dispute forum for third-party funders.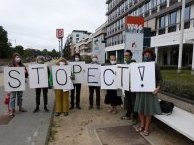 The Ecologist | 19-Aug-2021
Tackling trade and investment agreements must be an essential step in achieving justice-oriented action on climate change, health inequities and economic injustice.
| ... | | | | | 80 | | | | | ... |