investor-state disputes | ISDS
investor-state disputes | ISDS
Investor-state dispute settlement (ISDS) refers to a way of handling conflicts under international investment agreements whereby companies from one party are allowed to sue the government of another party. This means they can file a complaint and seek compensation for damages. Many BITs and investment chapters of FTAs allow for this if the investor's expectation of a profit has been negatively affected by some action that the host government took, such as changing a policy. The dispute is normally handled not in a public court but through a private abritration panel. The usual venues where these proceedings take place are the International Centre for Settlement of Investment Disputes (World Bank), the International Chamber of Commerce, the United Nations Commission on International Trade Law or the International Court of Justice.
ISDS is a hot topic right now because it is being challenged very strongly by concerned citizens in the context of the EU-US TTIP negotiations, the TransPacific Partnership talks and the CETA deal between Canada and the EU.
BX1 | 22-Nov-2022
Les coupoles d'ONG CNCD et le 11.11.11 ont mené jeudi midi une nouvelle action pour appeler le gouvernement fédéral à sortir du Traité sur la Charte de l'Énergie.
América Latina Mejor sin TLC | 21-Nov-2022
El debate surgió frente a litigios internacionales como el que enfrenta el gobierno de México con la multinacional Calica en Quintana Roo.
Soy 502 | 21-Nov-2022
El Gobierno de Guatemala y la empresa Teco Holdings finalizarán el proceso de arbitraje que lleva más de diez años.
Market Watch | 21-Nov-2022
La minera australiana dice que espera unas "rápidas negociaciones" pero abre la puerta a un litigio internacional contra España.
Euractiv | 21-Nov-2022
The European Commission will ask to remove the modernisation of the Energy Charter Treaty from the agenda of an ECT summit on Tuesday 22 November after EU countries failed to reach a majority in favour of reforming the charter.
L'Essentiel | 21-Nov-2022
Ce traité permet à des entreprises de réclamer des dédommagements à un État dont les décisions et l'environnement réglementaire affectent la rentabilité de leurs investissements.
Market Watch | 21-Nov-2022
Berkeley Energia Ltd. sent a written notification of an investment dispute to the Spanish government following the rejection of its application to construct a uranium-concentrate plant as a radioactive facility at its Salamanca project in November 2021
El Comercio | 18-Nov-2022
Scotiabank Perú dijo que la solicitud de demanda que presenta su mayor accionista ante el Ciadi se respalda en artículos del tratado de libre comercio (TLC) entre Perú y Canadá.
CIAR Global | 18-Nov-2022
El documento "Costos en el Arbitraje Inversionista-Estado", publicado por la Agencia Nacional de Defensa Jurídica del Estado (ANDJE), analiza el comportamiento de costos de Colombia en un contexto latinoamericano e internacional con datos de 105 laudos públicos emitidos entre junio de 2017 y diciembre de 2021.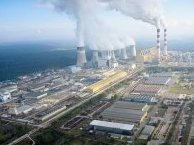 Le Monde | 18-Nov-2022
Les institutions et les règles qui organisent la mondialisation constituent un obstacle majeur à la mise en place de toute mesure efficace de protection de l'environnement et de réponse à l'urgence climatique.
| ... | | | | | 70 | | | | | ... |