litigios inversionista-estado | ISDS
litigios inversionista-estado | ISDS
Solución de Controversias Inversionista-Estado (ISDS por sus siglas en inglés) se refiere a una manera de manejar los conflictos en virtud de acuerdos internacionales de inversión mediante el cual a las empresas de una de las partes se les permite demandar el gobierno de otra parte. Esto significa que pueden presentar una queja y pedir una indemnización por daños y perjuicios. Muchos TBI y los capítulos sobre inversiones de los TLC permiten esto si las expectativas de beneficio de un inversionista se han visto afectadas negativamente por alguna acción que el gobierno anfitrión tomó, como por ejemplo el cambio de una política pública. La disputa normalmente se maneja no en un tribunal público sino a través de un panel arbitral privado. Los lugares habituales donde estas actuaciones se llevan a cabo son el Centro Internacional de Arreglo de Diferencias relativas a Inversiones (Banco Mundial), la Cámara de Comercio Internacional, la Comisión de las Naciones Unidas para el Derecho Mercantil Internacional o la Corte Internacional de Justicia.
El ISDS es un tema candente en estos momentos, ya que está siendo cuestionado fuertemente por los movimientos ciudadanos en el contexto de las negociaciones del TTIP UE-EE.UU, las conversaciones del Acuerdo Transpacífico y el acuerdo CETA entre Canadá y la UE.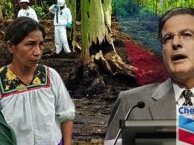 Financial Times | 24-sep-2009
Chevron, the world's third biggest oil company, said it had filed an international arbitration claim against the government of Ecuador, citing violations of the country's obligations under the US-Ecuador bilateral investment treaty, investment agreements and international law.
| 7-sep-2009
An arbitral tribunal appointed by the International Centre for Settlement of Investment Disputes (lCSID) of the World Bank hearing a claim brought by a Turkish investor against the Islamic Republic of Pakistan has rejected all claims for breach of a bilateral investment treaty between the two countries.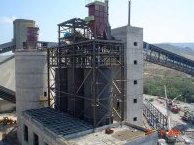 IISD | 3-sep-2009
The recent decision in Pantechniki v. Albania appears to be the only award in the public domain in which a tribunal has held a fork-in-the-road clause to have been triggered by an investor's prior court proceedings.
World-Grain.com | 21-ago-2009
US-based Corn Products International has been awarded damages of over $58m in a dispute with Mexico over violations of the North America Free Trade Agreement.
ICTSD | 6-ago-2009
Exiting ICSID and joining ALBA and UNASUR,along with the customs restrictions it applied on its CAN neighbours, are the recent measures that have been taken by the government of Ecuador to demonstrate that there is an alternative trade policy.
ICTSD | 5-ago-2009
La salida del CIADI, la incorporación a la ALBA y a la UNASUR, así como las restricciones arancelarias impuestas a sus vecinos de la CAN, son medidas tomadas recientemente por el gobierno ecuatoriano que muestran una política comercial alternativa.
Clayton Utz | 30-jun-2009
Some managed investment funds may not be able to seek protection under bilateral investment treaties when investing abroad, according to a recent award rendered in an investment treaty arbitration between a various Spanish investment funds and the Russian Federation (Renta 4 S.V.S.A v Russian Federation).
Law.com | 25-jun-2009
It's time for the US Department of State to pressure Argentina to comply with its treaty obligations, some lawyers suggest.
OMAL | 23-jun-2009
Las empresas representadas bajo el nombre de Pacific Rim Cayman LLC, en el marco del Tratado de Libre Comercio entre Estados Unidos, Centroamérica y Republica Dominicana (CAFTA - DR por sus siglas en inglés) demandan al Estado por una cantidad inicial de US$77 millones de dólares, en concepto de indemnización por daños a la inversión realizada en nuestro suelo.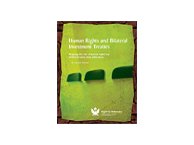 Rights & Democracy | 22-jun-2009
Investment treaties and free trade agreements offer few instructions as to how such agreements should be reconciled with human rights obligations of the state.
| ... | | | | | 4620 | | | | | ... |