litigios inversionista-estado | ISDS
litigios inversionista-estado | ISDS
Solución de Controversias Inversionista-Estado (ISDS por sus siglas en inglés) se refiere a una manera de manejar los conflictos en virtud de acuerdos internacionales de inversión mediante el cual a las empresas de una de las partes se les permite demandar el gobierno de otra parte. Esto significa que pueden presentar una queja y pedir una indemnización por daños y perjuicios. Muchos TBI y los capítulos sobre inversiones de los TLC permiten esto si las expectativas de beneficio de un inversionista se han visto afectadas negativamente por alguna acción que el gobierno anfitrión tomó, como por ejemplo el cambio de una política pública. La disputa normalmente se maneja no en un tribunal público sino a través de un panel arbitral privado. Los lugares habituales donde estas actuaciones se llevan a cabo son el Centro Internacional de Arreglo de Diferencias relativas a Inversiones (Banco Mundial), la Cámara de Comercio Internacional, la Comisión de las Naciones Unidas para el Derecho Mercantil Internacional o la Corte Internacional de Justicia.
El ISDS es un tema candente en estos momentos, ya que está siendo cuestionado fuertemente por los movimientos ciudadanos en el contexto de las negociaciones del TTIP UE-EE.UU, las conversaciones del Acuerdo Transpacífico y el acuerdo CETA entre Canadá y la UE.
AllAfrica.com | 13-oct-2007
The last remaining white commercial farmers have appealed to the regional Southern African Development Community (Sadc) Tribunal in an effort to stop government from expropriating their properties.
Dow Jones | 12-oct-2007
Facing a flood of unfavorable arbitration rulings, Argentina is shifting from a legal strategy to a diplomatic one in a bid to dismiss billions of dollars in foreign investor claims arising from its 2002 financial crisis.
CNN | 3-oct-2007
The International Centre for Settlement of Investment Disputes in Washington DC has awarded Sempra Energy approximately $172 million, including interest, to settle a 2002 dispute involving the company's 43-percent ownership in two Argentine natural gas holding companies, Sodigas Pampeana and Sodigas Sur.
Daily Times | 13-sep-2007
Pakistan and United States on Wednesday constituted sub-groups of high officials from both the countries to pave the way for early finalisation of issues regarding trade and economic cooperation
Channel News Asia | 11-sep-2007
With rapid growth in the Asian economies, it is inevitable that legal issues and disputes to matters like investment treaties will arise as more and more parties enter into cross-border contracts and agreements.
Milenio.com | 29-ago-2007
Se trata de la primera controversia entre Guatemala y una empresa privada que deberá ser procesada y resuelta en el marco del TLC suscrito entre Estados Unidos y el bloque de Centroamérica y República Dominicana
Polaris Institute | 24-ago-2007
French media and telecoms group Vivendi said on Tuesday it had been awarded $105 million in compensation at the end of a decade-long dispute with Argentinian authorities about a former water concession.
PDI | 19-ago-2007
The World Bank has dismissed the claim for compensation from the Philippine government over the Naia Terminal 3 project of Germany's Frankfurt Airport Services Worldwide (Fraport)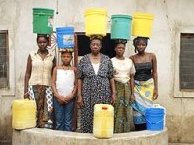 The Guardian | 17-ago-2007
Tanzania was glad to secure the services of a British-led consortium to run the newly privatised water system in its capital Dar es Salaam. But then the price of water started to rise
| 5-jul-2007
With Seoul and Washington concluding their renegotiation of the Korea-US free trade agreement (FTA), it has been confirmed there were some ''unfair parts'' added to the economic deal under which investors of both sides are not treated equally in their respective countries.
| ... | | | | | 4610 | | | | | ... |