litiges investisseurs-état | ISDS
litiges investisseurs-état | ISDS
Le mécanisme de règlement des différends entre investisseurs et États (RDIE ou ISDS, selon son sigle anglais) désigne une modalité d'arbitrage des conflits émergeant dans le cadre d'accords d'investissement internationaux selon laquelle les entreprises de l'une des parties sont autorisées à poursuivre en justice le gouvernement de l'autre partie. Ceci signifie qu'elles peuvent porter plainte et réclamer des dommages et intérêts. De nombreux traités d'investissement bilatéraux et chapitres sur l'investissement d'ALE incluent des dispositions autorisant ce mécanisme si les bénéfices escomptés par l'investisseur ont été négativement affectés par une mesure prise par le pays hôte, telle que le changement d'une politique publique. Le différend est généralement arbitré non pas par un tribunal public, mais par une cour privée. Ces affaires sont généralement traitées par le Centre international pour le règlement des différends relatifs aux investissements (Banque mondiale), la Chambre de commerce internationale, la Commission des Nations Unies sur le droit commercial ou la Cour internationale de justice.
Le RDIE est un sujet qui suscite à l'heure actuelle un vif intérêt car il cristallise une forte opposition de la part de citoyens préoccupés par les négociations du TTIP entre l'UE et les États-Unis, les discussions sur l'Accord de partenariat transpacifique et l'Accord économique et commercial global entre le Canada et l'UE.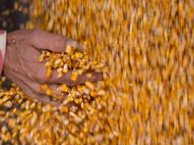 Reuters | 15-nov-2012
US agribusiness company Cargill Inc. filed a suit in a US court on Tuesday to compel Mexico to pay a $94.6 million award over trade barriers the company says Mexico put up against high-fructose corn syrup from 2002 to 2007.
Troy Media | 15-nov-2012
Much of the debate surrounding the Canada-China trade deal revolves around the dispute settlement clause in the deal. Troy Media contacted Professor Thomas Faunce of the Australian National University in Canberra to explain why the Australian government decided to discontinue the practise of seeking inclusion of investor state dispute settlement provisions in trade agreements with developing countries.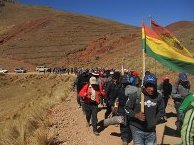 Mining Weekly | 24-oct-2012
TSX-listed South American Silver (SAS) on Tuesday said it had notified the Plurinational State of Bolivia of an investment dispute between the company and Bolivia, after the company's subsidiaries had lost its mineral tenements.
| 16-oct-2012
L'Equateur a annoncé officiellement le 8 octobre 2012 qu´il exigera l'annulation de la dernière décision du Centre International pour le Règlement des Différends Relatifs aux Investissements (CIRDI) communiquée le 5 octobre 2012
Dow Jones | 11-oct-2012
Ecuador has officially requested the annulment of an international court ruling that ordered it to pay $1.77 billion, plus pre- and post-award interest, to Occidental Petroleum Corp.
Dow Jones | 9-oct-2012
Ecuador's Attorney General said Monday his office is preparing the legal basis to contest an international court ruling that ordered the country to pay $1.77 billion plus interest to Occidental Petroleum Corp.
| 7-oct-2012
Ecuador officially announced on 8 October 2012 that it will request the annulment of the recent decision of the International Centre for the Settlement of Investment Disputes (ICSID) which was communicated on 5 October 2012 (ICSID Decision ARB/06/11).
| 11-sep-2012
Delegates attending trans-Pacific free-trade negotiations in the United States are being warned their countries could end up like Australia if they agree to allow corporations to sue governments in international courts.
| 22-aoû-2012
Venezuela turned out to be the country with the highest number of complaints filed against it at the International Centre for Settlement of Investment Disputes (Icsid) of the World Bank, after four new complaints lodged in the days prior to its effective pullout of the body.
Economic Times | 26-jui-2012
Malaysia headquartered Axiata Group, which holds about 20% stake in Idea Cellular has threatened claim damages and drag the Indian government to international arbitration under bilateral investment protection pacts (BIPA), making it the sixth international investor in the telecoms space to serve notice under bilateral trade agreements.
| ... | | | | | 4190 | | | | | ... |