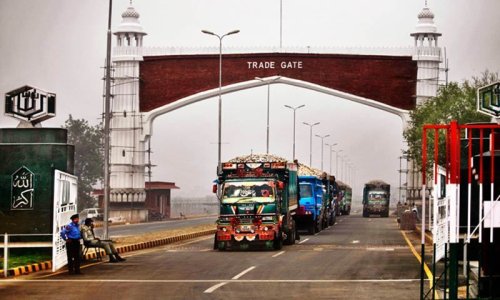 The News | 16 December 2016
Pakistan favours multilateral dispute resolution
ISLAMABAD: Pakistan favours the resolution of trade disputes through established multilateral settlement systems instead of ad-hoc tribunals, an official said.
"Till now we look at the two models for international dispute settlement: International Court of Justice and WTO (World Trade Organisation) Dispute Settlement Mechanism," Azher Ali Choudhary, secretary of Board of Investment (BoI) said, speaking at a meeting of establishment of a multilateral investment dispute settlement mechanism at WTO office in Geneva.
A statement on Thursday said the meeting took place on 13 and 14 December. "The World Trade Organisation system could be a better option. I would go further to say that we may consider means to expand the scope of the World Trade Organisation to include investment disputes though the negotiations process," Choudhary said.
The purpose of the meeting was to provide the opportunity for experts from governments to engage in a technical discussion of concrete elements related to the creation of a multilateral system for the resolution of investment disputes.
Pakistan is the pioneer of bilateral investment treaties (BIT) and the first ever bilateral investment treaty was between Pakistan and Germany. Currently the country has 48 bilateral investment treaties, besides investment chapters in free and preferential trade agreements that are either operative or in the process of negotiations.
"However, our perception is that bilateral investment treaties have not been as instrumental in getting foreign direct investment (FDI) and sustaining them," the Board of Investment official said. "We are reviewing the template of bilateral investment treaties and one of the primary point under review is the dispute settlement."