litiges investisseurs-état | ISDS
litiges investisseurs-état | ISDS
Le mécanisme de règlement des différends entre investisseurs et États (RDIE ou ISDS, selon son sigle anglais) désigne une modalité d'arbitrage des conflits émergeant dans le cadre d'accords d'investissement internationaux selon laquelle les entreprises de l'une des parties sont autorisées à poursuivre en justice le gouvernement de l'autre partie. Ceci signifie qu'elles peuvent porter plainte et réclamer des dommages et intérêts. De nombreux traités d'investissement bilatéraux et chapitres sur l'investissement d'ALE incluent des dispositions autorisant ce mécanisme si les bénéfices escomptés par l'investisseur ont été négativement affectés par une mesure prise par le pays hôte, telle que le changement d'une politique publique. Le différend est généralement arbitré non pas par un tribunal public, mais par une cour privée. Ces affaires sont généralement traitées par le Centre international pour le règlement des différends relatifs aux investissements (Banque mondiale), la Chambre de commerce internationale, la Commission des Nations Unies sur le droit commercial ou la Cour internationale de justice.
Le RDIE est un sujet qui suscite à l'heure actuelle un vif intérêt car il cristallise une forte opposition de la part de citoyens préoccupés par les négociations du TTIP entre l'UE et les États-Unis, les discussions sur l'Accord de partenariat transpacifique et l'Accord économique et commercial global entre le Canada et l'UE.
Infobae | 31-jan-2022
Huawei anunció el domingo haber activado un procedimiento de arbitraje contra Suecia, ante el Grupo del Banco Mundial, tras la prohibición al gigante chino de telecomunicaciones de vender sus productos 5G en el país nórdico.
Le Soleil | 31-jan-2022
Huawei a déclaré dimanche avoir déclenché une procédure d'arbitrage contre la Suède, après l'interdiction faite au géant chinois des télécoms de vendre ses produits 5G dans le pays nordique.
Dunya News | 31-jan-2022
Huawei said that it has initiated arbitration proceedings against Sweden under the World Bank Group after the Nordic country banned the Chinese tech giant from rolling out its 5G products.
CIAR Global | 27-jan-2022
La Corporación Nacional del Cobre de Chile (Codelco), Exploraciones Mineras Andinas S.A. e Inversiones Copperfield SPA ha presentado un arbitraje contra la República de Ecuador ante el Centro Internacional de Arreglo de Diferencias relativas a Inversiones (CIADI) registrado por su Secretaría General el 25 de enero de 2022.
Climate Home News | 26-jan-2022
Campaigners say the UK and Switzerland are defending fossil fuel interests in Energy Charter Treaty modernisation talks to tempt firms to relocate their HQs.
Courthouse News | 26-jan-2022
The European Court of Justice backed the EU bloc's authority to challenge arbitration payments in a dispute between a pair of beverage moguls and the Romanian government.
Mint | 26-jan-2022
As part of the settlement reached with the Indian government over the levy of back taxes, the company has withdrawn all cases that were brought to collect the tax refund ordered by an international arbitration tribunal.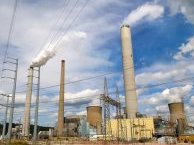 IISD | 24-jan-2022
The fossil fuel industry is the most litigious industry in the ISDS system by number of cases, accounting for almost 20% of the total known ISDS cases across all sectors.
Ary News | 21-jan-2022
Pakistan and Tethyan Copper Company (TCC) have agreed over 50 percent shares, likely paving way for averting a multi-billion-dollar fine imposed on Pakistan.
CIAR Global | 20-jan-2022
Crystallex puede seguir luchando por los activos de Citgo, la empresa matriz de Petróleos de Venezuela (PDVSA), para ejecutar el laudo internacional.
| ... | | | | | 130 | | | | | ... |