investor-state disputes | ISDS
investor-state disputes | ISDS
Investor-state dispute settlement (ISDS) refers to a way of handling conflicts under international investment agreements whereby companies from one party are allowed to sue the government of another party. This means they can file a complaint and seek compensation for damages. Many BITs and investment chapters of FTAs allow for this if the investor's expectation of a profit has been negatively affected by some action that the host government took, such as changing a policy. The dispute is normally handled not in a public court but through a private abritration panel. The usual venues where these proceedings take place are the International Centre for Settlement of Investment Disputes (World Bank), the International Chamber of Commerce, the United Nations Commission on International Trade Law or the International Court of Justice.
ISDS is a hot topic right now because it is being challenged very strongly by concerned citizens in the context of the EU-US TTIP negotiations, the TransPacific Partnership talks and the CETA deal between Canada and the EU.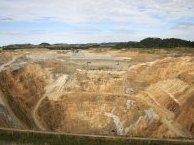 Michael West | 4-Mar-2022
The gold mine was closed by the Thai government, but an obscure clause in a "free trade" agreement has allowed the lucrative mine in Central Thailand to reopen.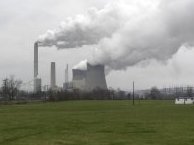 Both Ends | 4-Mar-2022
From a climate perspective, the expected reform outcome is a failure. No Contracting Party will end investment protection for fossil fuels in a timeline that is necessary to align with the Paris Agreement.
Inequality.org | 3-Mar-2022
An attempted assassination, criminalization, and violent eviction in 2014 didn't stop the Peaceful Resistance of La Puya in Guatemala, which won legal action suspending harmful mining activities.
CIAR Global | 2-Mar-2022
La compañía canadiense Altamesa Energy habría iniciado la etapa de trato directo con Petroperú, previa a recurrir a arbitraje, si no se cumplen los acuerdos relacionados con las operaciones de un lote petrolífero firmados a mediados de 2021.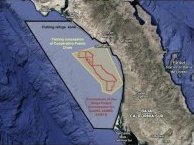 Inequality.org | 2-Mar-2022
In the Gulf of Ulloa, a US treasure-hunting company turned seabed mining outfit poses a dire risk to the environment.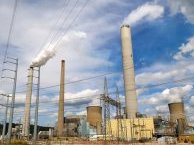 Global Justice Now | 2-Mar-2022
It is perfectly possible to withdraw from trade deals containing corporate courts, as former South African trade minister Rob Davies explains.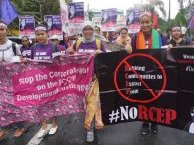 APWLD | 1-Mar-2022
APWLD is launching new Investor-State Dispute Settlement (ISDS) vs Women's Human Rights briefers which elaborate on how ISDS is incompatible with human rights principles.
Le Vif | 28-Feb-2022
Le Traité sur la Charte de l'énergie (TCE) pourrait mettre en échec l'adoption de mesures structurelles ambitieuses de protection sociale visant à contrer la hausse de prix de l'énergie et à protéger les ménages.
Climate Home News | 28-Feb-2022
The German government has been worried about being sued by the fossil fuel companies behind the Russian gas pipeline under the Energy Charter Treaty.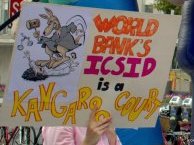 CIEL | 25-Feb-2022
The ICSID announced their rationale for a decision to reject a non-disputing party submission (amicus curiae) filed by the Center for International Environmental Law (CIEL).
| ... | | | | | 120 | | | | | ... |