investor-state disputes | ISDS
investor-state disputes | ISDS
Investor-state dispute settlement (ISDS) refers to a way of handling conflicts under international investment agreements whereby companies from one party are allowed to sue the government of another party. This means they can file a complaint and seek compensation for damages. Many BITs and investment chapters of FTAs allow for this if the investor's expectation of a profit has been negatively affected by some action that the host government took, such as changing a policy. The dispute is normally handled not in a public court but through a private abritration panel. The usual venues where these proceedings take place are the International Centre for Settlement of Investment Disputes (World Bank), the International Chamber of Commerce, the United Nations Commission on International Trade Law or the International Court of Justice.
ISDS is a hot topic right now because it is being challenged very strongly by concerned citizens in the context of the EU-US TTIP negotiations, the TransPacific Partnership talks and the CETA deal between Canada and the EU.
United Nations | 8-Sep-2021
The Working Group recommends that States terminate or reform urgently all existing international investment agreements.
Globalization and Health | 8-Sep-2021
Given the potential for wider use of the ISDS mechanism, strategies to protect public health policy space in the context of both international trade and investment treaty and dispute settlement contexts remain important.
CIAR Global | 7-Sep-2021
Talos acusa a la Sener de violar el Acuerdo Estados Unidos-México-Canadá (USMCA) y al Tratado Bilateral de Inversión entre México y la Unión Económica Belgo-Luxemburguesa (BLEU-BIT).
La Tribuna | 7-Sep-2021
El Artículo 12.8 del Tratado de Libre Comercio (TLC) entre Honduras y Colombia, establece "la expropiación indirecta", como mecanismo de protección de inversiones y que juega a favor de la Empresa Energía Honduras (EEH) en un posible litigio con el Estado, prevén juristas.
Mexico News Daily | 7-Sep-2021
Houston-based Talos Energy intends to fight the decision by the Energy Ministry to designate the state oil company Pemex as the operator of the Zama field, which contains almost 700 million barrels of oil.
Zone Bourse | 7-Sep-2021
Le gouvernement indien s'efforce de résoudre ce problème le plus rapidement possible et vise une conclusion dans les prochaines semaines, a déclaré le directeur général de Cairn.
Mint | 7-Sep-2021
Cairn Energy will drop litigations to seize Indian properties in countries ranging from France to the US, within a couple of days of getting a $1 billion refund resulting from the scrapping of a retrospective tax law.
Mining Law Canada Blog | 6-Sep-2021
These decisions have the potential to significantly impact companies with current and future mining and development licences where there are questions around environmentally sensitive areas.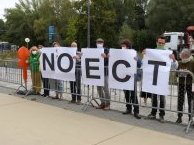 CNCD 11.11.11 | 6-Sep-2021
La Cour de justice de l'Union européenne a déclaré que les affaires de règlement des différends entre investisseurs et États sur la base du Traité sur la Charte de l'énergie ne sont « pas applicables » au sein de l'UE.
CIAR Global | 3-Sep-2021
Hace unas semanas, el Gobierno de Guillermo Lasso publicó el nuevo Reglamento a la Ley de Arbitraje y Mediación de Ecuador mediante el que deroga todas las normas reglamentarias y de jerarquía inferior a la ley que se opongan al mismo.
| ... | | | | | 120 | | | | | ... |