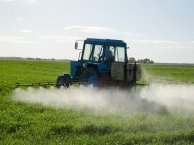 Le règlement des différends investisseur-Etat (ISDS en anglais) contenu dans les accords commerciaux bilatéraux ou régionaux accorde aux laboratoires pharmaceutiques le droit d'intenter un recours arbitral contre des Etats si une loi nationale représente un frein à leurs futurs profits. Ce droit peut s'exercer même si ces lois sont garantes de l'intérêt public. Un meilleur accès aux médicaments, empêcher que des médicaments dangereux ou inefficaces pénètrent un marché peuvent ainsi s'avérer problématique.
De grands laboratoires pharmaceutiques canadiens, états-uniens ou français ont récemment contesté des décisions en faveur de la santé publique à travers l'ISDS.
Des industries chimiques ont aussi eu recours à ce mécanisme à maintes occasions pour s'opposer à des interdictions de substances dangereuses.
Parmi les différends les plus connus :
• Ethyl (US) c. Canada : après que le Canada ait interdit le MMT, un additif toxique utilisé dans l'essence, le producteur états-unien a intenté un recours pour 201 millions de dollars américains en compensation. En 1998, le litige a connu un règlement à l'amiable. Le Canada a levé l'interdiction et payé 13 millions de dollars à l'entreprise (ALENA invoqué).
• Philip Morris Asia (Hong Kong) c. Australie : Quand l'Australie a introduit le paquet de tabac neutre en 2011, Philip Morris a attaqué l'Australie devant un tribunal arbitral. En décembre 2015, le tribunal a rejeté la demande, mais seulement sur une question procédurale. L'Australie a dépensé 24 millions de dollars australiens en frais juridiques, mais Philip Morris n'en a payé que la moitié, laissant le contribuable australien payer l'autre moitié. En conséquence de ce litige, plusieurs pays, dont la Namibie, la Nouvelle-Zélande et le Togo, ont décidé d'attendre pour mettre en place le paquet de tabac neutre. (TBI Australie-Hong Kong invoqué)
• Dow Chemical (US) c. Canada : l'industrie chimique a intenté un recours arbitral du fait de présumées pertes provoquées par l'interdiction au Québec des pesticides contenant la substance active 2,4-D, classée comme potentiellement cancérigène et un des ingrédients de l'Agent orange, l'herbicide utilisé pendant la guerre du Vietnam. Un règlement à l'amiable en 2011 confirma l'interdiction mais le Québec a dû officiellement déclaré que les « produits contenant le 2,4-D ne posaient pas de risques inacceptables pour la santé ou l'environnement, du moment où les instructions sur l'étiquette étaient suivies » (ALENA invoqué).
Photo : Aqua Mechanical / CC BY 2.0
(mars 2020)
New Zealand Government | 26-mar-2013
There is a risk that tobacco companies will try and mount legal challenges against any legislation, as we have seen in Australia. The Government will wait and see what happens with Australia's legal cases, making it a possibility that if necessary, enactment of New Zealand legislation and/or regulations could be delayed pending those outcomes.
| ... | | | | | | | | | 190 |