litiges investisseurs-état | ISDS
litiges investisseurs-état | ISDS
Le mécanisme de règlement des différends entre investisseurs et États (RDIE ou ISDS, selon son sigle anglais) désigne une modalité d'arbitrage des conflits émergeant dans le cadre d'accords d'investissement internationaux selon laquelle les entreprises de l'une des parties sont autorisées à poursuivre en justice le gouvernement de l'autre partie. Ceci signifie qu'elles peuvent porter plainte et réclamer des dommages et intérêts. De nombreux traités d'investissement bilatéraux et chapitres sur l'investissement d'ALE incluent des dispositions autorisant ce mécanisme si les bénéfices escomptés par l'investisseur ont été négativement affectés par une mesure prise par le pays hôte, telle que le changement d'une politique publique. Le différend est généralement arbitré non pas par un tribunal public, mais par une cour privée. Ces affaires sont généralement traitées par le Centre international pour le règlement des différends relatifs aux investissements (Banque mondiale), la Chambre de commerce internationale, la Commission des Nations Unies sur le droit commercial ou la Cour internationale de justice.
Le RDIE est un sujet qui suscite à l'heure actuelle un vif intérêt car il cristallise une forte opposition de la part de citoyens préoccupés par les négociations du TTIP entre l'UE et les États-Unis, les discussions sur l'Accord de partenariat transpacifique et l'Accord économique et commercial global entre le Canada et l'UE.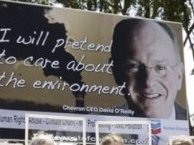 Reuters | 12-mar-2010
Chevron Corp may pursue an international arbitration claim over environmental pollution allegations in Ecuador, a judge ruled on Thursday, part of a long-running case that carries a potential $27 billion liability for the second-largest US oil company.
Business & Human Rights Resource Centre | 11-mar-2010
The move is certain to be closely watched by international lawyers and policymakers alike, as it will serve as an early test-case of the little-used intellectual property protections contained in BITs.
Wall St Journal | 10-mar-2010
The World Bank's International Center for Settlement of Investment Disputes may soon rule on a case brought by US oil company Occidental Petroleum Corp. against Ecuador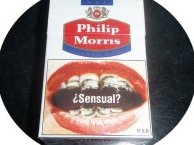 FPIF | 8-mar-2010
Uruguay's new health legislation, expected to go into effect in March 2010, requires that 80 percent of each side of cigarette boxes be covered by graphic images of the possible detrimental health effects of smoking. Philip Morris argues that this limits the space for branding and thus infringes on its intellectual property rights.
NJGI | 6-mar-2010
In the context of high global prices for natural resources, particularly gold and oil, Latin American governments seeking to increase the benefits of those resources for their own people are finding themselves increasingly targeted by investor lawsuits.
The Indypendent | 2-mar-2010
Cameron should put the money made from the blockbuster where it's needed most : into indigenous communities struggling for the conservation of their land and livelihood.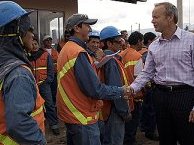 Investment Treaty News | 16-fév-2010
Corporacion Quiport S.A., the company building the new Quito international airport, has initiated arbitration proceedings at ICSID against the Republic of Ecuador in connection with its concession to maintain and operate the existing Quito airport and to construct and operate the New Quito International Airport (NQIA) being built outside Ecuador's capital.
Amazon Defense Council | 11-fév-2010
In a blistering attack against Chevron, lawyers for the government of Ecuador accused the oil giant of "triple forum shopping" and reneging on legally-enforceable promises in a motion asking a federal judge to shut down an international arbitration that Chevron is using to try to escape a potential $27 billion environmental liability.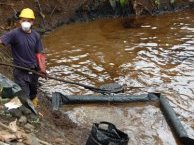 EFE | 6-fév-2010
The Ecuadorian government said Occidental Petroleum deserves no compensation for the cancellation of its massive oil concession in the Amazon region, arguing that the decision was taken after the U.S. company broke the law and its contractual obligations by handing over a stake in that project to a Canadian firm.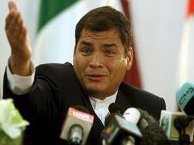 SR Sentinel | 22-jan-2010
Chevron has submitted a legal motion and supporting authorities to dismiss a lawsuit that was filed by the government of Ecuador in an attempt to block a Chevron arbitration claim made under international treaty la
| ... | | | | | 4430 | | | | | ... |