litigios inversionista-estado | ISDS
litigios inversionista-estado | ISDS
Solución de Controversias Inversionista-Estado (ISDS por sus siglas en inglés) se refiere a una manera de manejar los conflictos en virtud de acuerdos internacionales de inversión mediante el cual a las empresas de una de las partes se les permite demandar el gobierno de otra parte. Esto significa que pueden presentar una queja y pedir una indemnización por daños y perjuicios. Muchos TBI y los capítulos sobre inversiones de los TLC permiten esto si las expectativas de beneficio de un inversionista se han visto afectadas negativamente por alguna acción que el gobierno anfitrión tomó, como por ejemplo el cambio de una política pública. La disputa normalmente se maneja no en un tribunal público sino a través de un panel arbitral privado. Los lugares habituales donde estas actuaciones se llevan a cabo son el Centro Internacional de Arreglo de Diferencias relativas a Inversiones (Banco Mundial), la Cámara de Comercio Internacional, la Comisión de las Naciones Unidas para el Derecho Mercantil Internacional o la Corte Internacional de Justicia.
El ISDS es un tema candente en estos momentos, ya que está siendo cuestionado fuertemente por los movimientos ciudadanos en el contexto de las negociaciones del TTIP UE-EE.UU, las conversaciones del Acuerdo Transpacífico y el acuerdo CETA entre Canadá y la UE.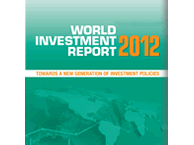 UNCTAD | 10-jul-2012
UNCTAD's flagship publication, World Investment Report 2012: Towards a New Generation of Investment Policies, was launched on 5 July in Geneva by Dr. James Zhan, Director of the Investment and Enterprise Division, as well as by staff and collaborators worldwide.
Express Tribune | 9-jul-2012
Amid calls to make public the draft of bilateral investment treaty, the government claims that it has gained much and lost nothing to the United States as Washington has agreed to first taking any business dispute to Pakistani courts for settlement.
Transnational Dispute Management | 7-jul-2012
Transnational Dispute Management is currently preparing a special issue on "Aligning Human Rights and Investment Protection".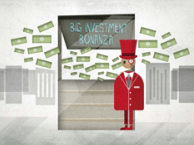 TNI | 6-jul-2012
An animation which exposes how people are paying the costs of corporate lawsuits under international investment agreements.
| 2-jul-2012
President Susilo Bambang Yu-dhoyono is telling his ministers to prepare for the worst after the government recently entered into arbitration with an international mining company.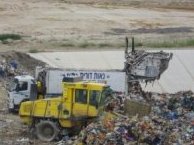 IA Reporter | 27-jun-2012
French multinational Veolia has had an ICSID arbitration claim registered against the Arab Republic of Egypt.
| 11-jun-2012
On 5 June 2012 the arbitral tribunal of the International Centre for Settlement of Investment Disputes (ICSID) adopted the decision on the case initiated by Caratube International Oil Company LLP (CIOC) against the Republic of Kazakhstan.
| 5-jun-2012
In a May 31 press release, the US private equity fund Lone Star said it was planning to request investor state dispute (ISD) arbitration for losses suffered due to "unlawful" interference by the South Korean government.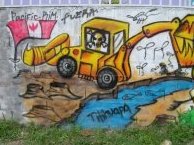 Reuters | 4-jun-2012
Canadian company Pacific Rim can move forward under El Salvador law with a case against that country's government for blocking a gold mining project, but cannot file suit under a regional trade agreement, a World Bank arbitration panel ruled.
| 24-may-2012
Churchill Mining (LON:CHL) said it has now filed for international arbitration in its dispute regarding the East Kutai coal project (EKCP) in Indonesia, 75 per cent owned by Churchill.
| ... | | | | | 4430 | | | | | ... |