litiges investisseurs-état | ISDS
litiges investisseurs-état | ISDS
Le mécanisme de règlement des différends entre investisseurs et États (RDIE ou ISDS, selon son sigle anglais) désigne une modalité d'arbitrage des conflits émergeant dans le cadre d'accords d'investissement internationaux selon laquelle les entreprises de l'une des parties sont autorisées à poursuivre en justice le gouvernement de l'autre partie. Ceci signifie qu'elles peuvent porter plainte et réclamer des dommages et intérêts. De nombreux traités d'investissement bilatéraux et chapitres sur l'investissement d'ALE incluent des dispositions autorisant ce mécanisme si les bénéfices escomptés par l'investisseur ont été négativement affectés par une mesure prise par le pays hôte, telle que le changement d'une politique publique. Le différend est généralement arbitré non pas par un tribunal public, mais par une cour privée. Ces affaires sont généralement traitées par le Centre international pour le règlement des différends relatifs aux investissements (Banque mondiale), la Chambre de commerce internationale, la Commission des Nations Unies sur le droit commercial ou la Cour internationale de justice.
Le RDIE est un sujet qui suscite à l'heure actuelle un vif intérêt car il cristallise une forte opposition de la part de citoyens préoccupés par les négociations du TTIP entre l'UE et les États-Unis, les discussions sur l'Accord de partenariat transpacifique et l'Accord économique et commercial global entre le Canada et l'UE.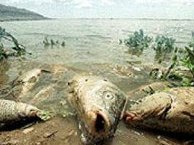 ITN | 13-jan-2010
Spanish firms Abengoa, S.A. and COFIDES, S.A. have launched a claim with ICSID against Mexico over the stalled opening of a toxic waste disposal plant built by them in the municipality of Zimapán, approximately 200 kilometres north of Mexico City.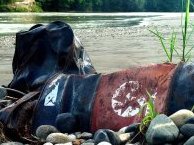 WSJ | 7-déc-2009
The government of Ecuador asked a US court on Friday to intervene in its long-running environmental battle with oil giant Chevron Corp.
ITN | 7-déc-2009
German investor Reinhard Unglaube, a resident of Costa Rica, has commenced arbitration against his host country over the latter's refusal to grant the appropriate permits to extend his eco-tourist hotel complex in Playa Grande, Costa Rica.
ITN | 5-nov-2009
Chilean Química e Industrial del Bórax Ltd. ("Quiborax") will continue with its claim against Bolivia at the International Centre for Settlement of Investment Dispute ("ICSID"), despite reports of a settlement agreement and Bolivia's renunciation of the ICSID convention. The case will likely shed the first light as to the effects of renouncing the ICSID Convention, a controversial topic over which no tribunal has yet to rule.
Dow Jones Newswires | 31-oct-2009
Occidental is seeking $3.2 billion in damages for Ecuador's May 2006 decision to cancel the company's operating contract
IISD | 9-oct-2009
Mexico has suffered another loss in a series of investor-state arbitral disputes involving its sugar industry.
IISD | 6-oct-2009
Marking a final setback for Argentina in its protracted dispute with US-based water services firm Azurix Corp, on 1 September 2009 an ad hoc committee denied Argentina's application to annul an ICSID tribunal's previous decision awarding Azurix approximately US$165 Million for breach of Argentina's obligations under the US-Argentina Bilateral Investment Treaty.
IPE | 2-oct-2009
An agreement has been signed between the Polish Ministry for State Treasury and Eureko to pay the insurer an interim dividend in November 2009 worth €1.85bn.
Reuters | 25-sep-2009
Ecuador accused Chevron Corp on Thursday of filing an international arbitration claim against the country in an attempt to shield itself against losing a $27 billion environmental damage lawsuit.
Financial Times | 24-sep-2009
Chevron, the world's third biggest oil company, said it had filed an international arbitration claim against the government of Ecuador, citing violations of the country's obligations under the US-Ecuador bilateral investment treaty, investment agreements and international law.
| ... | | | | | 4180 | | | | | ... |