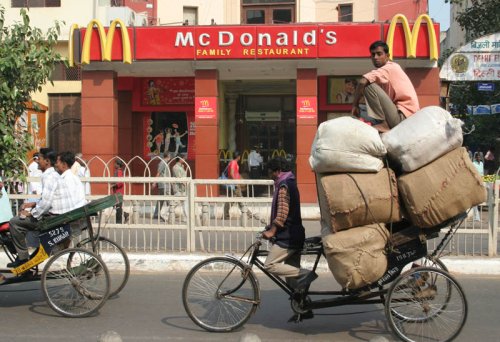 Institute of Research Advances | Aug 2016
IRA International Journal of Education and Multidisciplinary Studies
Bilateral Investment Treaty Negotiations between India and U.S: Problems and Prospects
Dr. Rajesh Kumar, Assistant Professor
NUSRL, Ranchi, India.
Relationship between U.S. and India is at the best phase, especially after former unequivocal support in NSG (Nuclear Supply Group) and helping inclusion in MTCR (Missile Technology Control Regime). The relationship between two oldest and biggest democracies has matured under the headship of Mr. Barak Obama as President and Mr. Nardendra Modi as prime minister. In the recent visit of Indian prime minister, the warm gesture shown by U.S. congress members have further cemented the strength of tie up between two nations. However, despite great chemistry between two nation and its leaders from last many years, both have failed to enter into Bilateral Investment Treaty.
India is having Bilateral Investment treaty with more than 80 countries including U.K. and Russia, of which 72 treaties are operational. U.S. is having Bilateral Investment treaties with more than 46 countries including Russia and Bangladesh. Since 2008, the two countries have been engaged in sporadic discussions to conclude the Investment treaty. Negotiations on its wording, based on each country"s revised model treaty texts, will begin soon. Both the leaders Indian Prime Minister Narendra Modi and U.S President Barack Obama affirmed their mutual commitment to facilitating increased bilateral investment flows and fostering an open and predictable climate for investment many a times, But consensus has not been reached till today on certain term and conditions. In the absence of BIT, the rights of investors of both the countries are at the stake. Further, MFN or nationality treatment clause cannot be invoked or granted in the event of any regulatory or other action. Obligations imposed by BIT to protect interest of foreign investors are absent. Further, after losing its first Investment Treaty Arbitration (ITA) claim in 2012 against White Industries, an Australian company and pending 17 cases, India has recently adopted new BIT in 2015 . It also has reflections of pending claims of Vodafone and other cases involving Intellectual Property Rights (Hereinafter refereed as IPR) and the cases of compulsory licences.
Download the full paper: https://dataverse.harvard.edu/dataset.xhtml?persistentId=doi:10.7910/DVN/XSMN1A#