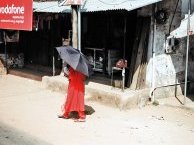 Investor-state dispute settlement (ISDS) is one of the greatest threats to the re-regulation of finance. ISDS empowers the very firms that financial regulation seeks to govern. These firms can bypass host country domestic courts and directly challenge domestic policies in a parallel system of justice.
Financial and non-financial firms have increasingly used ISDS provisions in trade agreements to challenge financial regulations and emergency financial stability measures.
Most well-known cases include:
• Investors vs. Argentina: When the country froze its utility rates and devaluated its currency in response to its 2001-2002 financial crisis, it was hit by over 40 lawsuits from investors, including Suez, Vivendi (France) and Anglian Water (UK). By January 2014, Argentina had been ordered to pay a total of US$980 million (various BITs invoked).
• Poštová Banka (Slovakia) & Istrokapital (Cyprus) vs. Greece: the Slovak bank and its Cypriot investor sued Greece on account of the restructuring of the country's sovereign debt, after having bought Greek government bonds at a knockdown value. The investors lost the case. (Greece-Slovakia & Cyprus-Greece BITs invoked).
• Saluka (Netherlands) vs. Czech Republic: the Dutch investment corporation filed an ISDS dispute against the Czech government for not bailing out a private bank, in which the company had a stake, in the same way that the government bailed out banks in which the government had a major stake. The bailouts came in response to a widespread bank debt crisis. The investor was awarded US$236 million (Czech Republic-Netherlands BIT invoked).
Photo: Maalokki / CC BY 2.0
(March 2020)
London South East | 7-Feb-2017
JKX Oil said the tribunal found the government of Ukraine was in breach of elements of the bilateral investment treaty between the UK and Ukraine.
Web Manager Center | 24-Jan-2017
Enterrée il y a quatre ans à l'initiative de la partie tunisienne, la recherche d'une solution amiable au litige va-t-elle être remise sur le tapis?
Zone Bourse | 19-Dec-2016
Le CIRDI a rendu un décision, favorable à Edenred, dans le cadre de la requête qui opposait le groupe à l'Etat hongrois.
Globe Newswire | 19-Dec-2016
The ICSID delivered its decision in Edenred's arbitration claim against the Hungarian State in the Group's favor.
The Guardian | 17-Nov-2016
Rising inequality is largely to blame for this electoral upset. Continuing with business as usual is not an option.
The Indian Express | 8-Nov-2016
Global MNCs like Cairn Energy and Vodafone have invoked Bilateral Investment Treaty and served arbitration notice to India over tax disputes. While the tax demand on Cairn Energy is Rs 10,247 crore, that on Vodafone is Rs 14,200 crore.
| ... | | | | | 180 | | | | | ... |