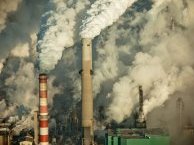 Most investor-state disputes (ISDS) have concerned environmental matters. Corporations are using the ISDS system found in trade and investment agreements to challenge environmental policies. As of end of 2019, 41% of all ICSID cases were energy and natural resources-related.
Most well-known cases include:
• Lone Pine Resources (US) vs. Canada: the investor challenged Quebec's moratorium on the controversial practice of hydraulic fracturing, or fracking, for natural gas. The provincial government declared the moratorium in 2011 so as to conduct an environmental impact assessment of the extraction method widely accused of leaching chemicals and gases into groundwater and the air. Case pending (NAFTA invoked).
• Bilcon (US) vs. Canada: the US industry challenged Canadian environmental requirements affecting their plans to open a basalt quarry and a marine terminal in Nova Scotia. In 2015 the ISDS tribunal decided that the government's decision hindered the investors' expectations. Bilcon won and received US$7 million in damages, plus interest (NAFTA invoked).
• Vattenfall (Sweden) vs. Germany: in 2007 the Swedish energy corporation was granted a provisional permit to build a coal-fired power plant near the city of Hamburg. In an effort to protect the Elbe river from the waste waters dumped from the plant, environmental restrictions were added before the final approval of its construction. The investor initiated a dispute, arguing it would make the project unviable. The case was ultimately settled in 2011, with the city of Hamburg agreeing to the lowering of environmental standards (ECT invoked).
Photo: Kris Krug / CC BY-NC-ND 2.0
(March 2020)
News Day FR | 17-Jan-2022
Enagás a déposé un arbitrage contre le Pérou afin de rapporter à l'Espagne 160 millions de dollars de dividendes de ses filiales dans le pays.
CIAR Global | 14-Jan-2022
México ha sido considerado responsable en el conflicto con PACC Offshore Services Holdings (POSH) ante un tribunal de arbitraje de inversiones.
Venezuelanalysis | 12-Jan-2022
With the US-backed "interim presidency" not going away, what are the implications for Venezuela's foreign assets?
América Economía | 3-Jan-2022
La firma estatal chilena dijo que quiere un arbitraje para proteger el proyecto e impulsar el cumplimiento de derechos como los previstos en el Tratado para la Promoción y Protección Recíproca de Inversiones que tienen Chile y Ecuador.
La Información | 3-Jan-2022
El Ciadi ha aceptado un nuevo arbitraje entre el operador de gas y el Gobierno de Pedro Castillo, que se opone a que el grupo español traslade fuera del territorio peruano los beneficios que obtiene en el país.
The Express Tribune | 3-Jan-2022
Pakistan federal govt officials tell lawmakers talks under way that may pave way for TCC's Barrack to resume project.
| ... | | | | | 160 | | | | | ... |