litiges investisseurs-état | ISDS
litiges investisseurs-état | ISDS
Le mécanisme de règlement des différends entre investisseurs et États (RDIE ou ISDS, selon son sigle anglais) désigne une modalité d'arbitrage des conflits émergeant dans le cadre d'accords d'investissement internationaux selon laquelle les entreprises de l'une des parties sont autorisées à poursuivre en justice le gouvernement de l'autre partie. Ceci signifie qu'elles peuvent porter plainte et réclamer des dommages et intérêts. De nombreux traités d'investissement bilatéraux et chapitres sur l'investissement d'ALE incluent des dispositions autorisant ce mécanisme si les bénéfices escomptés par l'investisseur ont été négativement affectés par une mesure prise par le pays hôte, telle que le changement d'une politique publique. Le différend est généralement arbitré non pas par un tribunal public, mais par une cour privée. Ces affaires sont généralement traitées par le Centre international pour le règlement des différends relatifs aux investissements (Banque mondiale), la Chambre de commerce internationale, la Commission des Nations Unies sur le droit commercial ou la Cour internationale de justice.
Le RDIE est un sujet qui suscite à l'heure actuelle un vif intérêt car il cristallise une forte opposition de la part de citoyens préoccupés par les négociations du TTIP entre l'UE et les États-Unis, les discussions sur l'Accord de partenariat transpacifique et l'Accord économique et commercial global entre le Canada et l'UE.
TDM | 24-jan-2014
Transnational Dispute Management examines various proposals for the reform of ISDS.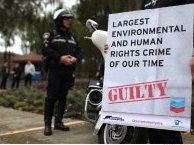 EFE | 23-jan-2014
Ecuador's hopes of winning a legal struggle against US oil supermajor Chevron Corp. pertaining to a multi-billion-dollar pollution judgment rest on the degree of "global solidarity" with the Andean nation, Foreign Minister Ricardo Patiño said Wednesday.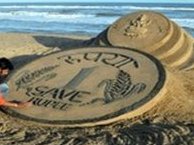 Indian Express | 22-jan-2014
India's bilateral investment treaty arbitration must be made more transparent.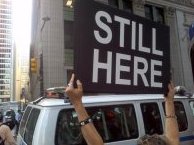 FT | 22-jan-2014
EU trade commissioner Karel de Gucht pledged to release a proposed negotiating text of the investment chapter of any deal in March.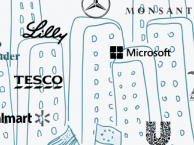 Reuters | 21-jan-2014
La Comisión Europea suspendió hoy en parte las negociaciones de libre comercio con Estados Unidos, según anunció el comisario de Comercio, Karel de Gucht, que explicó que en los próximos tres meses habrá que realizar una consulta sobre unas polémicas cláusulas para proteger las inversiones de las empresas.
ITN | 21-jan-2014
Perhaps because so many countries in the region have faced multiple international investment arbitrations based on multi-million dollar claims for compensations, a number of alternatives to the current system of investment dispute resolution have been drawn up.
CILJ | 21-jan-2014
Given the substantial problems with the current ICSID framework and the large number of cases currently pending against Argentina, denouncing the SID Convention and leaving the ICSID is the best course for the country.
S2B | 21-jan-2014
Seattle to Brussels Network analysis of the European Commission's note on "Investment Provisions in the EU-Canada free trade agreement"
The Independent | 21-jan-2014
The European Commission is to rethink its approach to a controversial US trade deal which campaign groups in the UK have warned would fundamentally erode Britain's sovereignty.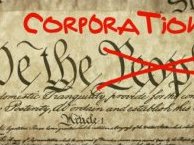 Euractiv | 21-jan-2014
Le commissaire européen au commerce, Karel de Gucht, a annoncé le lancement d'une consultation publique sur le TTIP. Elle sera toutefois circonscrite à la protection des investissements.
| ... | | | | | 4110 | | | | | ... |