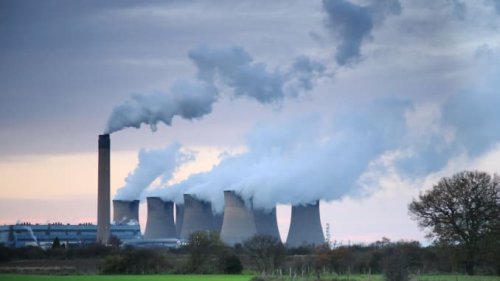 The Independent | 2 March 2020

US-UK trade deal : Four things you might have missed, from food standards to climate commitments
by David Lawrence
Today, the UK government published its negotiating objectives for a UK-US trade agreement. We have waited a while for this - the US published its detailed, 18-page objectives over a year ago.
However, it is better late than never and we now have more of an idea about what the UK government actually wants from a US deal - something which it has championed since the Brexit referendum without providing much detail.
Here are some key take-aways :
1. Food standards
A lot of media attention has centred around chlorinated chicken, but there are many other US farming practices which are illegal in the UK.
These include the use of genetic modification, regulations on pesticides, hormone-feeding meat, the use of sow-crates and numerous other animal welfare regulations. While the Government has repeatedly said that the UK will not lower its own farming regulations, they have not ruled out importing food from the US that is made to these lower standards.
This will not reassure UK farmers, who fear being undercut, or consumers, who are concerned about the quality of products on our supermarket shelves.
2. Corporate courts
The US insists on corporate courts - known as Investor-State Dispute Settlement - in many of its trade agreements. These courts have been used by US firms to challenge many important environmental and health regulations.
For example, US fossil fuel companies have used these courts to challenge a ban on fracking in Canada, and tobacco giant Philip Morris challenged plain-packaged cigarette regulations in Australia. The UK has not said that no ISDS is a red line in its objectives, which could mean US firms bring similar cases against our government in the future.
3. Climate change commitments
The UK government wants the UK to be a global leader in tackling climate change, and will be hosting the COP climate change conference later this year. However, in documents leaked last year, which detailed preliminary negotiations between the UK and US, US officials demanded that the trade deal would include no reference to climate change, and that the UK would seek regulatory cooperation with the US.
While the objectives state that climate change remains a priority for the UK, they also state a willingness to 'cooperate' on regulation with the US - which may hinder climate ambition.
4. No democratic scrutiny
This afternoon MPs have a very brief - and unscheduled - opportunity to debate the objectives in Parliament, as Liz Truss (the trade secretary) makes a statement to the House. Rather worryingly, this may be the only chance they get to debate the deal, despite the impact it could have on many areas of policy. Unlike their counterparts in the US Congress and the EU Parliament, MPs have no guaranteed vote on trade deals and are not updated on the progress of negotiations. One ironic impact of Brexit is that our elected representatives will now have less say over trade policy than they did when we were EU members.
David Lawrence is senior political advisor at the Trade Justice Movement, a network of 60 civil society organisations campaigning for trade rules that work for people and planet.